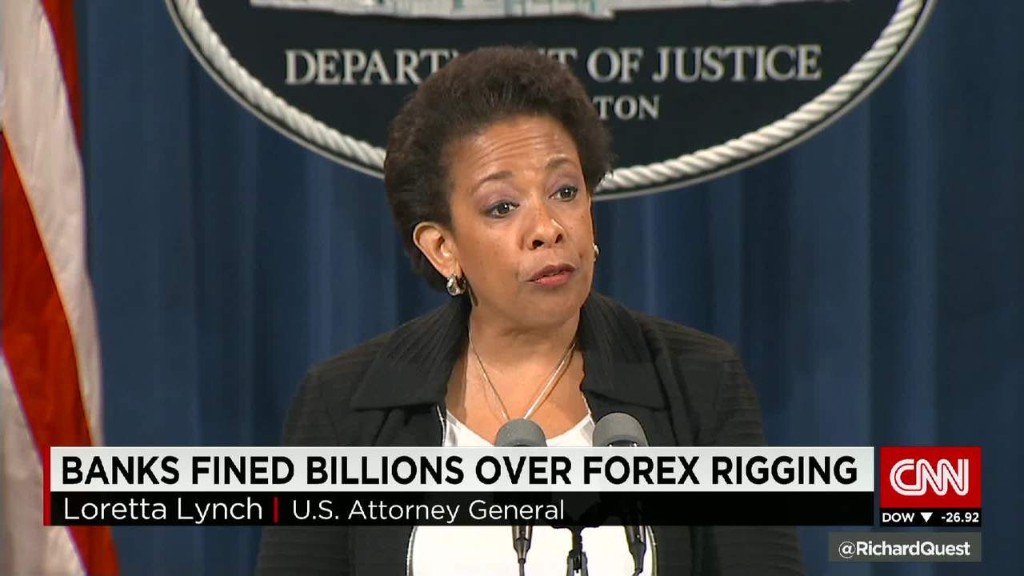 Barclays new CEO Jes Staley pocketed £277,000 ($388,000) for one month of work in 2015.
The former J.P. Morgan banker took the top job at the British bank on December 1. He received £196,000 in pay, £48,000 in taxable benefits and £33,000 in pension contributions, according to the bank's annual report.
One of Staley's first tasks as Barclays (BCS) CEO was to report an annual loss of £394 million ($550 million). The results, published Tuesday, were worse than expected and the bank's shares dropped nearly 10% after the announcement.
Staley's predecessor, Anthony Jenkins, was also well rewarded for 2015. He received a bonus of £505,000 ($707,000), despite being fired half way through the year.
Jenkins was ousted as chief executive in July after just three years in the top job. Despite the prompt removal, which the bank attributed to the need for a "new set of skills," Jenkins earned £3.4 million ($4.8 million) in 2015.
He took the job after the resignation of Bob Diamond in the wake of the Libor rate-rigging scandal that has cost the bank billions in fines.
Related: Barclays is dumping Africa after 100 years
The hefty payments to executives come as the bank slashes costs. Even its bonus pool has shrunk.
It paid a total of £1.67 billion ($2.3 billion) in bonuses in 2015, down 10% on the previous year. The average bonus for investment bankers at Barclays also fell, to £46,500 in 2015 from £51,400 in 2014.
The bank has announced plans to scale back heavily in Africa and slash dividend payments as it continues a broader retrenchment designed to boost capital levels.