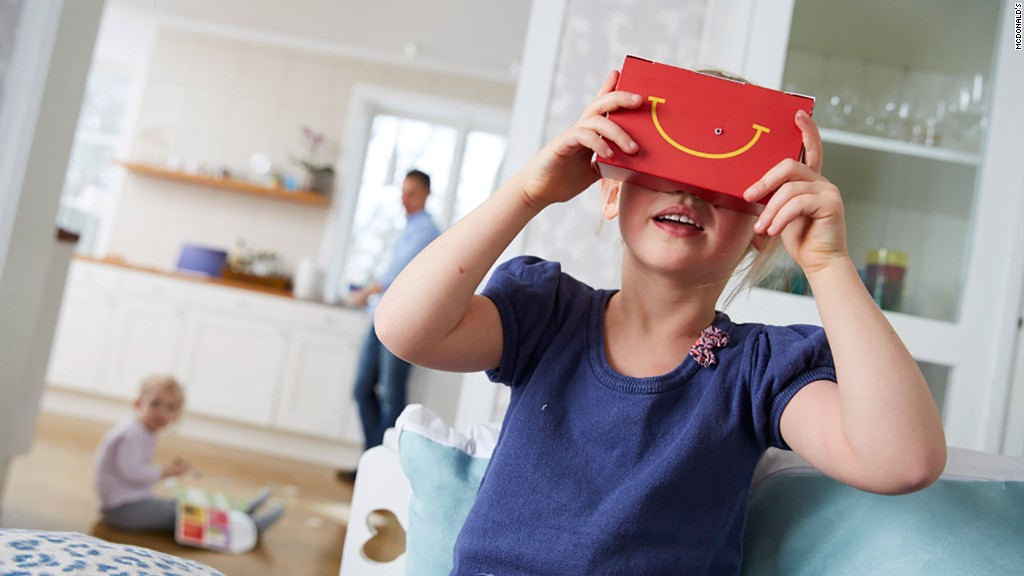 McDonald's Happy Meal toys have come a long way from miniature Barbies.
In Sweden, the burger giant is featuring Happy Meals that include Happy Goggles, a virtual reality toy that works with the help mom or dad's smartphone.
The newest take on the iconic Happy Meal box can be folded into VR goggles. Happy Goggles are being introduced to celebrate the 30 year anniversary of Happy Meals in Sweden, and to modernize the classic kids meal.
The company said that two child psychologists, Karl Eder and Fadi Lahdo, evaluated the goggles designed for children and provided recommendations for their use. "New generations are growing up in a world where smartphones and tablets are a natural part of life. Happy Goggles opens the door to virtual worlds, which of course is very exciting," the statement said.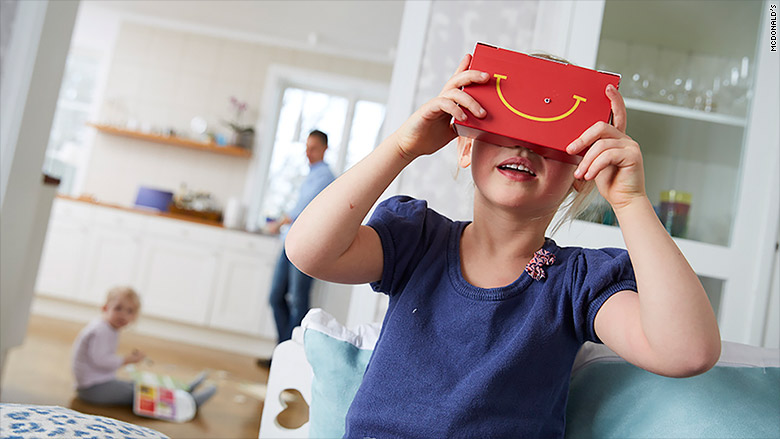 McDonald's Sweden is the first McDonald's (MCD) to create and disperse the virtual reality tool. The company is also simultaneously launching a virtual reality ski game, that families can play using the goggles.
Related: McDonald's rolls out low-cal breakfast for SoCal
"Now we want to try to add a digital experience that focuses on play and learning," McDonald's Sweden senior marketing manager Petra Dahlman said in a statement.
Happy Goggles will be available at select McDonald's stores in March.