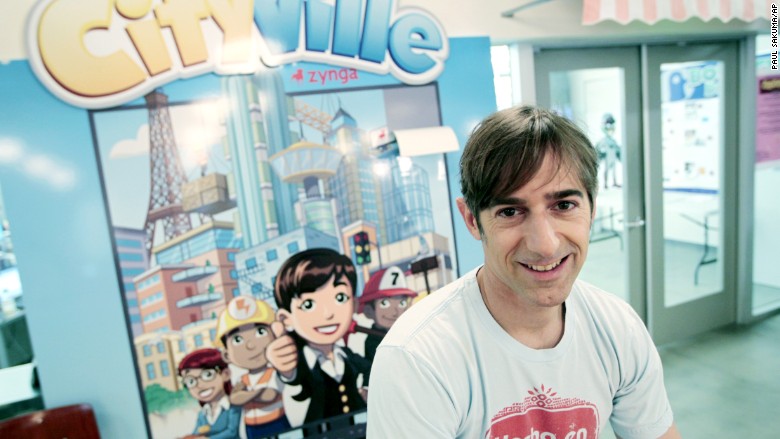 He came, he conquered, he left -- then he came back, and now he's gone again.
Zynga founder Mark Pincus is out as CEO, the gaming company announced on Tuesday.
He spent less than a year in the position after being brought back in August. Pincus founded Zynga in 2007 and resigned in 2013, two years after the company went public.
Zynga (ZNGA), maker of games like Words with Friends and FarmVille, has struggled to keep up with expectations ever since its IPO.
The company has failed to deliver new popular games, lost millions of users, and seen its stock price drop precipitously to around $2 a share.
Related: Samsung shows off Galaxy S7, S7 Edge
Taking Pincus' place will be industry veteran Frank Gibeau. Gibeau hails from Electronic Arts (EA), where he oversaw mobile games like Bejeweled and The Sims. Pincus will remain executive chairman of Zynga's board.
"I'm incredibly honored to join the Zynga team as CEO," Gibeau said in a statement. "Mark founded Zynga with the simple premise that it's more fun to play games with other people and that social gaming was a path to the mass market."
In an email to employees, Pincus said the company is preparing to launch 10 new games this year.
Shares of the company were up as much as 7% in after hours trading.