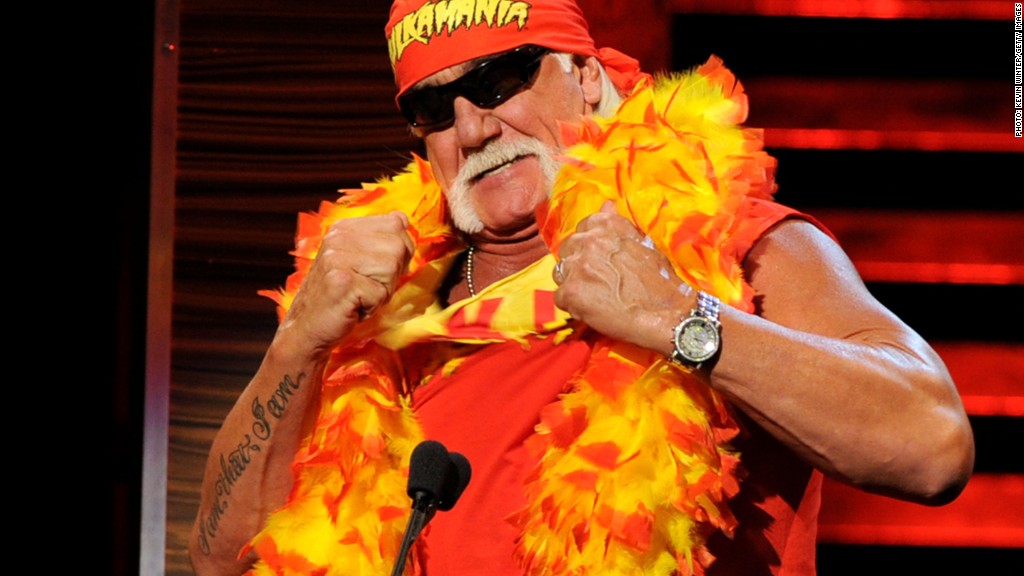 A racist rant by Hulk Hogan was a recurring focus Wednesday as jury selection in his $100 million defamation suit against Gawker Media reached its second day.
The press watched the proceedings on a video feed inside a conference room on a separate floor at the Pinellas County Judicial Building. The potential jurors who were brought in for individual interviews were shown from the shoulders down, and identified only by their assigned numbers.
Hogan, whose real name is Terry Bollea, is suing Gawker, its founder Nick Denton and former editor A.J. Daulerio for publishing a portion of his sex tape in 2012.
Gawker contends that the tape is protected by the First Amendment, given the extent to which Hogan has made his sexual exploits a matter of public interest. But Denton has acknowledged that a loss in the case could bring financial ruin to the company.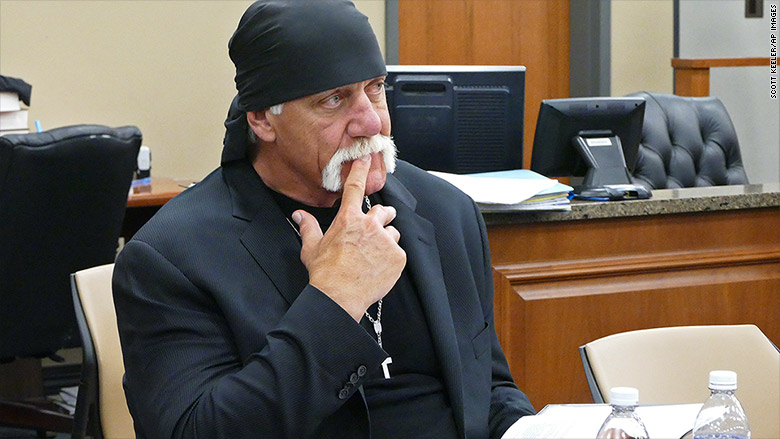 The footage, recorded in 2006, showed the former professional wrestler engaged in sex with Heather Clem, then the wife of Tampa-area radio host Bubba "the Love Sponge" Clem, once a close friend of Hogan's.
Most of the questions from the plaintiff's legal team centered around the potential jurors' knowledge of the sex tape and his lawsuit, as well as Hogan's personal history.
That history includes Hogan's use of the N-word that was widely reported last summer. In one of multiple sex tapes swept up by the FBI in an extortion investigation, Hogan could be heard lamenting that his daughter was dating an African-American man.
Related: Hulk Hogan and Gawker ready to face off in court
One woman in the jury pool said she was familiar with the controversy, but didn't have any objections with Hogan's use of the epithet.
"Frankly, if I could talk about that word for a minute," she told Hogan's attorney. "It's a double edge sword. A certain race can say it, but a certain race cannot. It's just not right that that happens."
The woman was not excused, and will be back in the courtroom Thursday for further questioning.
So will a young African-American man who grew up watching professional wrestling. He said he was surprised by Hogan's use of the racial slurs.
"I didn't think he was a racist person," he said. "It just kind of threw me off a bit."
Related: Coming to Gawker: Layoffs and politics
Nevertheless, the man said that it wouldn't prevent him from being impartial.
One woman who who was ultimately excused took a far less charitable view of Hogan, who grew up across the bay in Tampa and has a home in nearby Clearwater.
"I know that the plaintiff has used a word that I find abhorrent," she said, adding that she considers the $100 million sought in damages to be a "ridiculous" amount.
"I think it would be very difficult for me to give all the evidence a fair hearing," she added.
The process will resume Thursday when they are expected to finish seating nine jurors, which includes three alternates. Fifteen potential jurors were excused Wednesday, but 91 remain in the pool.
Opening arguments are slated for Monday.