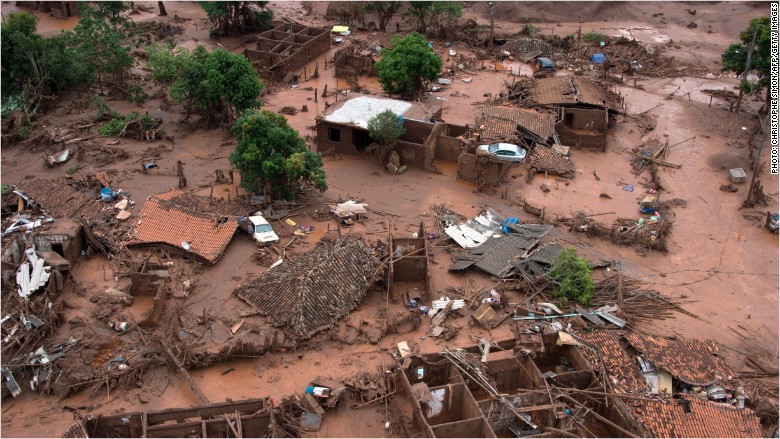 Mining company Samarco -- a joint venture between
Vale

(VALE) and

BHP Billiton

(BBL) -- has reached a deal with the Brazilian government to pay up to 24 billion reais ($6.2 billion) over a dam collapse that killed 19 people and wreaked havoc on the environment.

Last November a tailings dam collapsed, unleashing a wave of toxic mud and sludge that buried the village below and washed downriver to the ocean in what officials have called the worst environmental disaster in the country's history.

On Wednesday, Samarco agreed to pay 4.4 billion reais over the next three years for clean-up. Then, between 2019 to 2031, it will make annual payments of approximately 1.2 billion reais, and could reach 20 billion reais in the period, according to a statement issued by President Dilma Rousseff's office.

Still, officials insist there is no fixed amount and that the total could be higher if the clean-up requires it.

"We are making history with this agreement," Rousseff said. "Four months after the disaster, and despite the suffering that shook and still shakes the region, we recognize the agreement."

In a statement, BHP Billiton Chief Executive Officer, Andrew Mackenzie said the agreement showed their commitment.

"This agreement is an important step forward in supporting the long-term recovery of the communities and environment affected by the Samarco dam failure," he said.

But there could also be criminal charges. At the end of last month, police accused the chief executive of Samarco and six others of homicide over the collapsed dam. A court is weighing whether to file criminal charges.