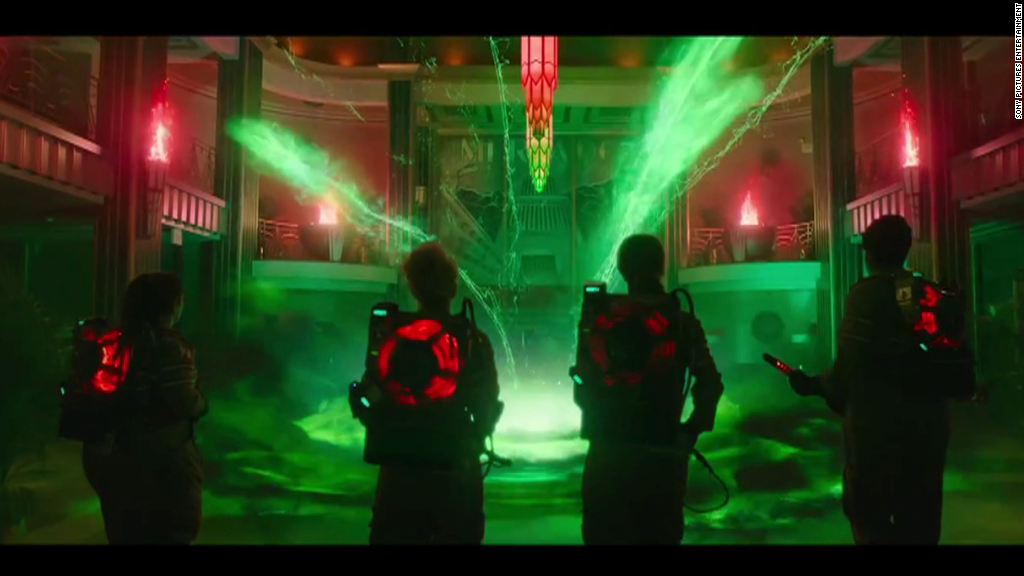 More than 30 years after the original "Ghostbusters," it's time for a new team to answer the call.
Sony (SNE) and Columbia Pictures released the first trailer for the upcoming "Ghostbusters" sequel on Thursday. The film is a reboot of the 1984 classic, which starred four men. This time the paranormal fighting team is made up of all women.
The trailer showcases Kristen Wiig, Melissa McCarthy, Leslie Jones, and Kate McKinnon as they run through New York taking down ghosts and goblins.
The two and a half minute long teaser combines the new and nostalgic. It mixes in bits of Ray Parker Jr.'s "Who You Gonna Call" hit song "Ghostbusters," familiar specters (Slimer!) as well as the hilarious new cast as they get slimed by phantoms.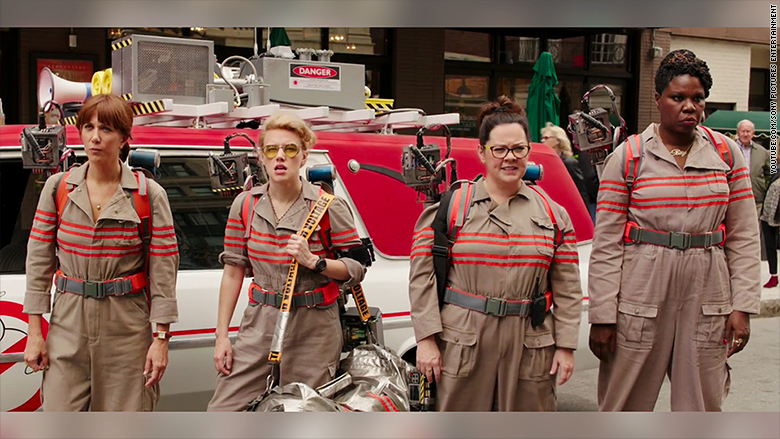 Related: What we know so far about the new 'Ghostbusters'
"That stuff went everywhere, by the way, in every crack," Wiig's character, Erin Gilbert, says in the trailer after getting thrown up on by a ghost.
The trailer for the film, which like the original is set in New York City, not only is full of colorfully fun apparitions, but has a lot of New York feel and attitude with shots of the city throughout.
"You guys are really smart about this science stuff, but I know New York," Leslie Jones' character Patty Tolan tells the team before joining.
1984's "Ghostbusters" starring Bill Murray, Dan Aykroyd, and Sigourney Weaver is one of the most beloved and popular comedies in movie history. The film made nearly $300 million worldwide and spawned a sequel and lots of merchandising.
For Sony, the reboot is the studio's hope for a new franchise that will attract both people that grew up with the original and new fans.
Related: Bill Murray to appear in 'Ghostbusters'
Murray, Aykroyd and other members of the original team were not shown in the trailer, but some like Murray have been confirmed to appear in the reboot.
The film haunts theaters on July 15.