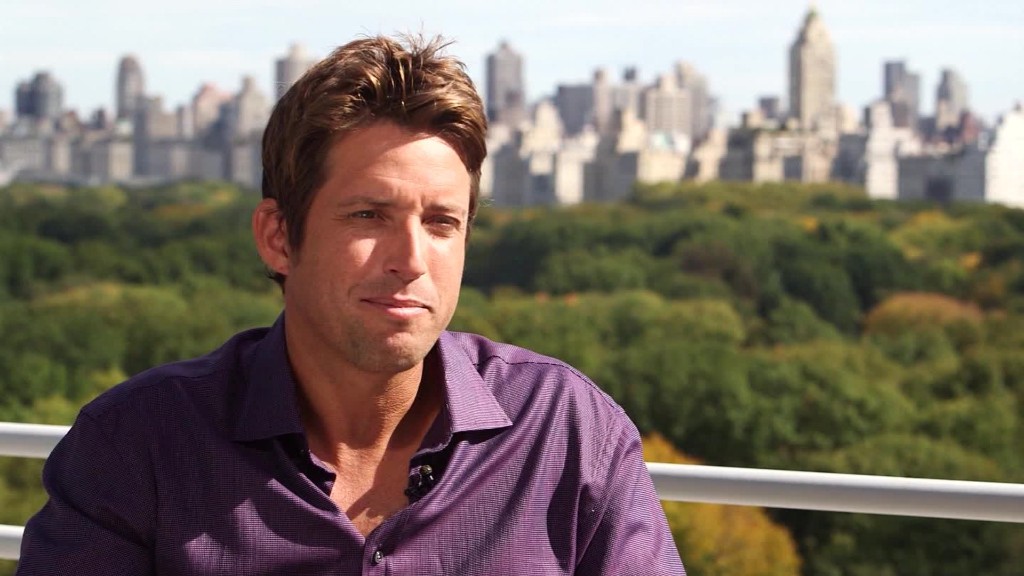 Wall Street hasn't just fallen out of love with GoPro. Investors downright despise the stock.
GoPro's fall from grace has been epic: the action camera maker's stock is down by an unbelievable 87% since its peak of $98 in October 2014. Investors fear GoPro's crumbling sales are a sign it's more a passing fad than the next big thing in tech.
But the GoPro (GPRO) hate parade may have gotten a bit out of hand. That's the conclusion of an analysis provided exclusively to CNNMoney by LikeFolio, a company that measures consumer enthusiasm on social media and their so-called "purchase intent."
LikeFolio's research shows that while 90% of social media comments are negative on GoPro stock, consumers absolutely love the brand and its array of wearable cameras.
GoPro still scores a lofty 96% positive consumer sentiment rating even though sales have been sinking. That's one of the highest levels for any U.S. company tracked by LikeFolio, which scours millions of Twitter messages for positive and negative words associated with brands.
Of course, liking a brand -- or even loving it in this case -- doesn't necessarily translate to sales. That's why LikeFolio tracks how often consumers talk about buying a brand or product and calls it purchase intent.
Last year GoPro's stock price was closely tracking the ups and downs of purchase intent, which declined sharply last July just before GoPro's stock plummeted below $60.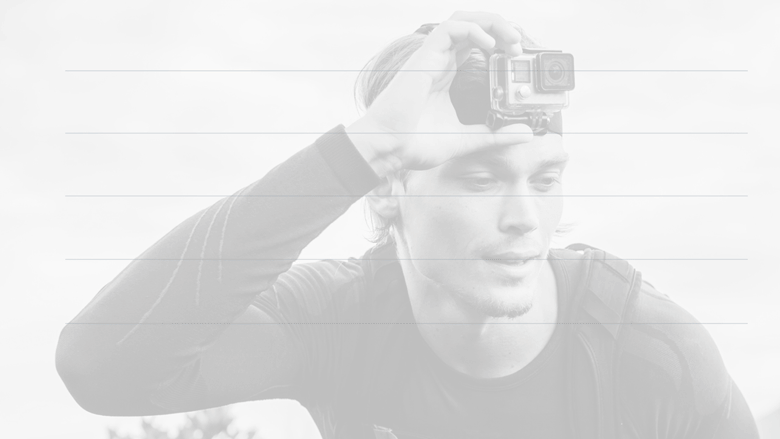 Related: GoPro is in a massive tailspin
However, LikeFolio has recently noticed an intriguing and potentially bullish shift: GoPro's stock has crashed far more than purchase intent. In other words, Wall Street may be overestimating how far GoPro's sales will plunge.
"Everyone hates the stock. But the death of GoPro is exaggerated," said serial entrepreneur Andy Swan, who co-founded LikeFolio with his brother Landon.
LikeFolio, named one of the most innovative personal finance companies last year by Fast Company, has had some success in finding consumer names poised for a rebound.
For instance, LikeFolio alerted users back in late September that struggling Michael Kors (KORS) had just cracked its Top 50 in purchase intent volume, even beating out rival Ralph Lauren. "Michael Kors stock looks stunning," LikeFolio concluded back then when the stock was stuck in the low-$40s.
Today Kors is in the midst of a brilliant comeback, with its sales rising. Its stock is leading the S&P 500 and has soared above $55.
Related: Michael Kors' secret to success
Of course, LikeFolio isn't always right and it could be overestimating the power of GoPro's brand to translate to sales.
"LikeFolio is not a golden ticket. We have been wrong before," said Swan, who doesn't own a significant position in GoPro. Still, he estimates LikeFolio's success rate is around 65% to 70% and insists GoPro's brand sentiment is "phenomenal."
GoPro does face real challenges. The company posted a huge loss last quarter and is bracing for more red ink ahead. GoPro faces mounting competition and is struggling to broaden its customer base.
No wonder people have been hating on the stock on social media. LikeFolio says 90% of GoPro mentions on Twitter are bearish. Ironically, that may actually be a good thing.
"This could indicate that nearly everyone who would sell or go short has already sold or gone short," LikeFolio said.