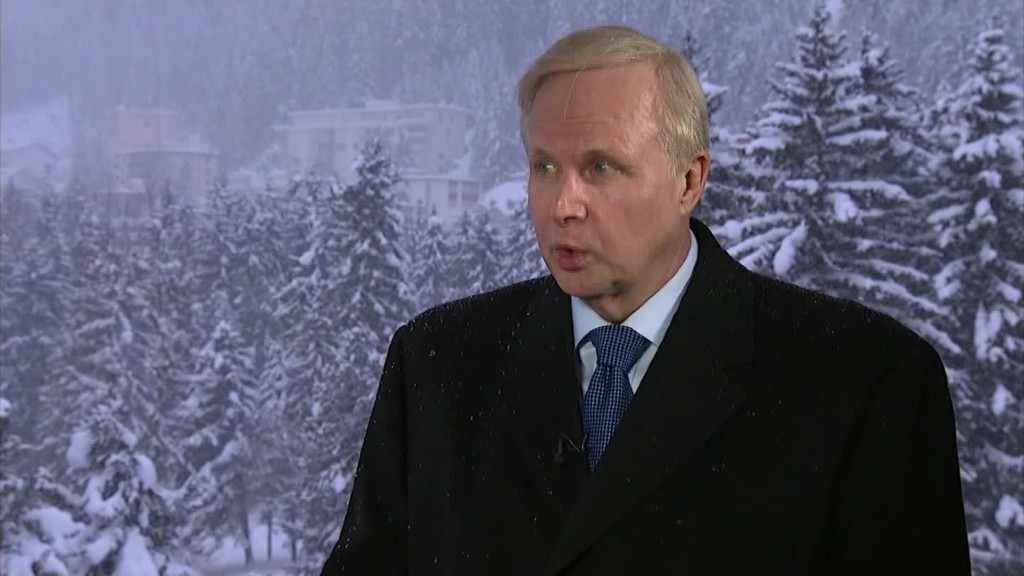 BP lost billions in 2015 and announced plans to cut 7,000 jobs by the end of 2017. But CEO Bob Dudley's paycheck has gotten much bigger.
Dudley took home total of $19.6 million in pay and benefits in 2015, a 20% jump from 2014.
Most of the rise comes from a $6.5 million increase in the Dudley's pension savings, according to financial documents released by BP on Friday.
Dudley's basic pay stayed flat at $1.8 million in 2015, his annual cash bonus went up 40% to $1.4 million in 2015 from $1 million in 2014.
Last month, BP (BP) posted annual loss of $5.2 billion, compared with a profit of $8.1 billion in 2014.
BP's shares are more than 18.5% in the past 12 months.
Much of the loss was due to charges relating to the fallout from the 2010 Gulf of Mexico disaster, but the steep fall in oil and gas prices played a big part too. Stripping out one-off charges, profits slumped by 50% to $5.9 billion. The prices of crude dropped 35% last year.
BP said, "In an ever more challenging world BP executives performed strongly in 2015 in managing the things they could control and for which they were accountable."