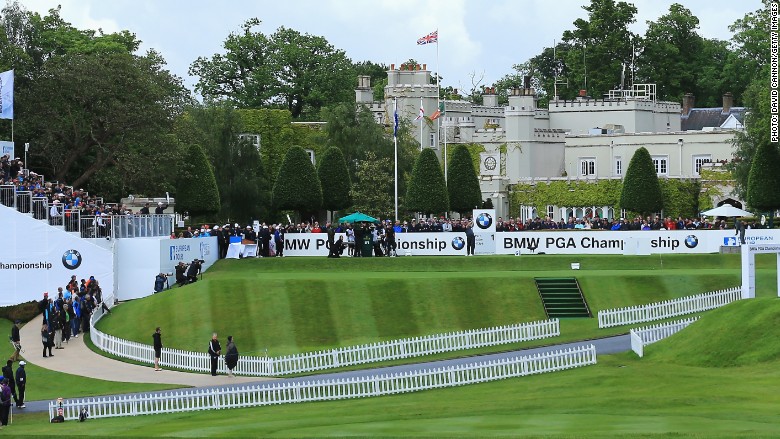 A row over golf club fees could become more than just a war of words between the rich and the super rich.
The new Chinese owners of one of Britain's most exclusive golf clubs say a protest by members against higher fees could deter foreigners from investing in the U.K.
Members of the Wentworth club near London took legal action against Reignwood Investments last month, after it announced plans to double membership dues and levy a huge one-off joining fee.
Songhua Ni, president of Reignwood Investments UK and vice-chairman of the club, says the dispute is hurting Britain's reputation.
Writing in the Financial Times, he said: "The dispute risks sending the wrong message to other foreign businesses about the climate for investment."
Beijing-based Reignwood owns real estate, leisure and consumer product businesses in China and around the world. It's best known for distributing Red Bull in China.
Ni said many Chinese companies like doing business in the U.K., and are keen to bring "much needed capital and investment to spur economic growth."
"However, the Wentworth protesters are sending the wrong signals to overseas investors. And the conflict harms all sides. By constantly attacking our plans, they undermine the impression that the UK is open to foreign investors," he wrote.
Britain runs a large current account deficit, meaning it is a net borrower from the rest of the world. It needs foreign investors to continue to pour money into the economy.
When China's President Xi Jinping visited London last year, U.K. Prime Minister David Cameron hailed the start of a "golden era" in the relationship between the two countries.
Related: Would you trust China with your nuclear power?
Reignwood bought Wentworth in 2014 for a reported £135 million ($210 million). The club is one of the most exclusive in the country, and is home to the annual PGA Championship.
It's surrounded by a leafy private estate, tennis club, bars and restaurants. Several properties on the estate are now listed for sale -- with prices starting at around £2 million ($2.8 million).
Ni said the club needs new investment to improve facilities, and that its members should share some of the cost since they will also benefit from the modernization.
Related: UK-China trade bromance a blow to White House
"If great British brands are to survive, they will need firms like Reignwood to invest in them," he wrote.
But many of the club's 4,000 members were shocked to be told that they must reapply for membership, and pay a one-off £100,000 ($155,000) fee for the privilege.
In addition, they were told annual charges would double to £16,000. To make matters worse, the club wants to slash the number of members to just 888.
-- Jim Boulden and Alanna Petroff contributed to this article.