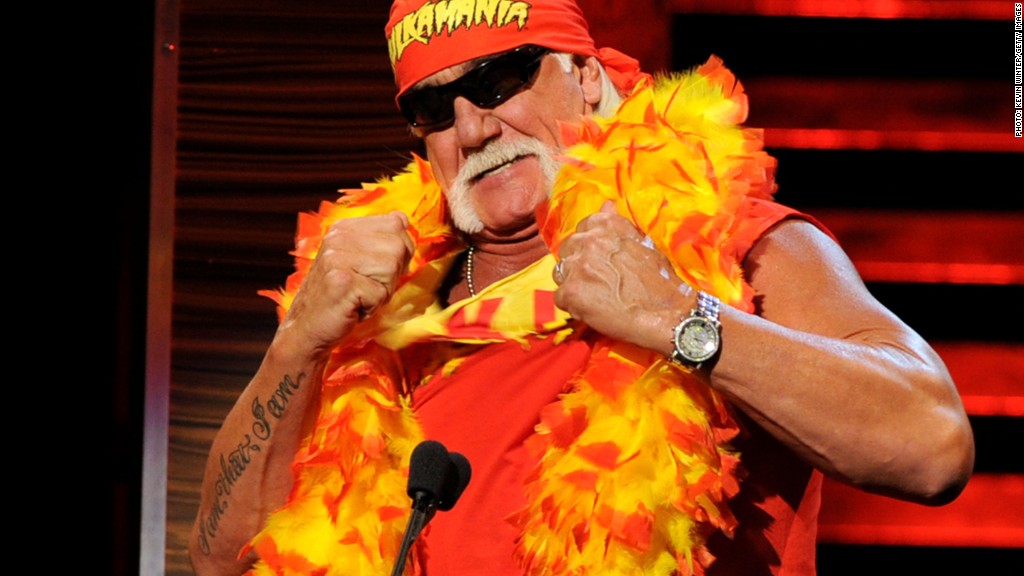 Hulk Hogan has taken his lumps over the years, but the past decade has been particularly turbulent.
There's been a costly divorce, a racist rant that led to his exile from the WWE and, of course, a sex tape that sits at the center of litigation that's spanned almost four years.
On Saturday, even a simple autograph session that drew some of his most passionate fans nearly turned catastrophic.
As fans awaited the former wrestler's arrival at Hogan's Beach Shop in Clearwater, Florida, a disquieting rumble sent the crowd into a panic. Those who had lined up for the signing on the balcony above the store felt the floor beneath them sink, caused by an apparent building shift.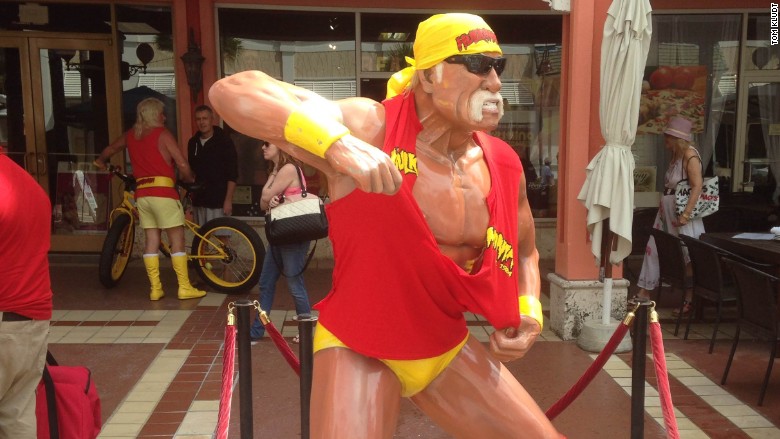 Clearwater police ultimately evacuated the entire strip mall where the shop is located, causing the signing to be cut short.
Despite the structural problem, the event still served as a relief from Hogan's legal drama.
All week, he had listened to attorneys address him by his real name, Terry Bollea, during jury selection for his invasion of privacy trial against Gawker Media, which will begin in earnest on Monday.
Related: Hulk Hogan can't compare his case to Erin Andrews' case, judge says
Hogan is suing Gawker for $100 million for publishing excerpts from one of his sex tapes in 2012.
When he arrived at the store around noon on Saturday, Hogan was serenaded by chants of the name for which he's better known. "Real American" by Rick Derringer, the song that served as his entrance music during his wrestling career, blared on speakers set up outside.
The crowd was awash in his signature red and yellow. A smaller number wore the black and white colors of Hogan's days as a wrestling heel.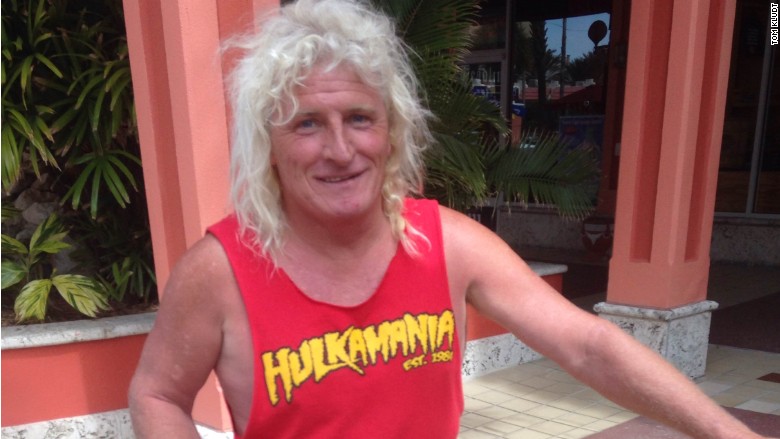 These were Hulkamaniacs. There was no judgment here.
"It's just sad," said Usman Butt, referring to the sex tape. " Let him have his fun. Let him do his thing. He entertained us all. He deserves it."
Butt, 30, was one of hundreds who paid up to $100 for a ticket that entitled them to an autograph and a picture with Hogan.
He drove nearly four hours from West Palm Beach to Clearwater, where Hogan lives.
"You feel bad for the guy," he said of Hogan. "He's got to get this taken care of."
Lance Ruban planned his family vacation around the event. He brought his wife and 2-year-old son down from Berkeley Heights, New Jersey.
Related: Some in Hulk Hogan jury pool squeamish about watching his sex tape
"We figured Hogan will be here, so might as well," he said.
Ruban, 45, has been a diehard fan since the 1980s, and has been to dozens of wrestling events throughout the New York City area. But he hasn't been following Hogan's case against Gawker very closely.
"You know, I'm a fan of him, so I'm going to be on his side regardless," Ruban said.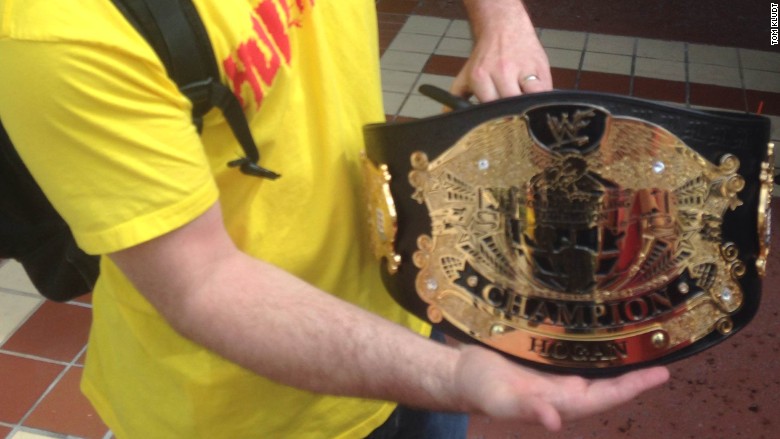 The crowd was largely white and male, and few seemed to have much familiarity with Gawker.
An exception was Deon Clubbs, 33, who was visiting the area from northern Virginia to see his brother.
Clubbs, who is black, has no ill-will toward Hogan over the wrestler's use of a racial epithet in a video that surfaced last summer.
"I just feel like he was in a dark place in his life, and he just said some things that he probably didn't mean at the time," Clubbs said.
Clubbs also thinks Hogan would have been wise to avoid a trial.
"He should have left it alone," he said.
Related: Hulk Hogan jury pool questioned about his use of racial epithet
The store, which Hogan opened in 2013, is a Hulkamaniac's utopia, replete with heavyweight belts, T-shirts and figurines. Flat screen televisions mounted on the walls beamed out highlights from Hogan's career.
When Callum McLaren visits Clearwater from his native England during the winter months, he helps with the store's promotional efforts. McLaren, 51, wore a red tank top and yellow boots to Saturday's event and rode a Hulkamania bicycle outside the store.
McLaren said he's on a first name basis with "Terry."
Ryan Aquilino, another store regular, said Hogan also recognizes him. Aquilino, 34, made his annual pilgrimage to the store from Atlanta on Saturday.
Related: Hulk Hogan taunts Gawker on Twitter at start of trial
A youth minister, Aquilino has been following the saga surrounding the sex tape. The footage posted by Gawker showed Hogan having sex with Heather Clem, then the wife of radio host Bubba "the Love Sponge" Clem.
Bubba Clem gave his blessing to the tryst, a tawdry element to the story that Aquilino said happened before Hogan's spiritual awakening.
"This was all in the past prior to him finding a new belief in God," Aquilino said. "He's really committed to the Lord."