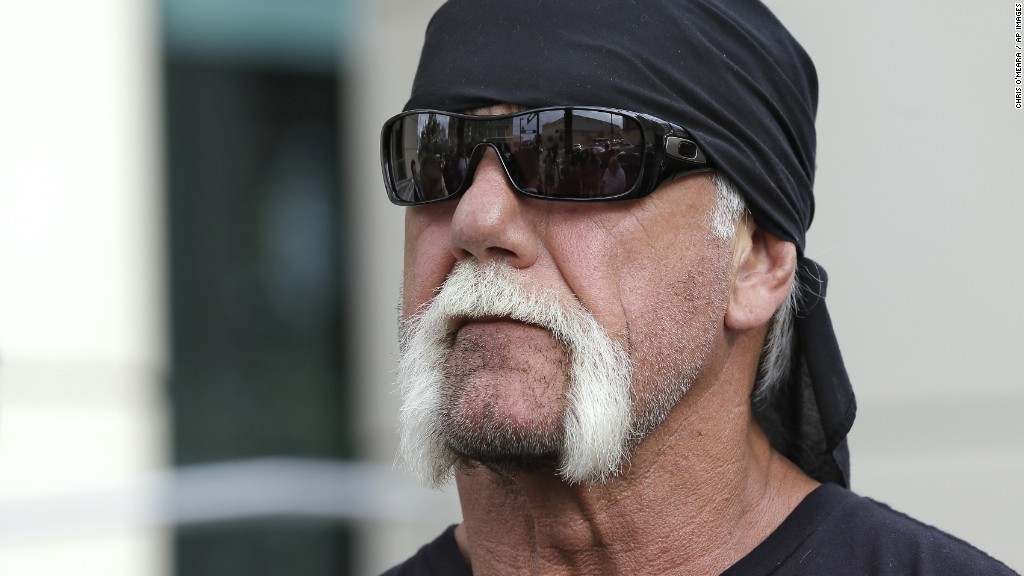 Gawker covers sex tapes, celebrities and people in embarrassing lawsuits. The defendant in the case the site covered Monday was Gawker.
The website posted a live stream of the trial in St. Petersburg, Florida, on Monday along with a brief explainer regarding the trial.
According to Gawker's executive editor, John Cook, the live stream acts as coverage of an important news and First Amendment event.
"This is a momentous First Amendment case that should be of intense interest to anyone who cares about the media business," Cook said in an email to CNNMoney. "Our lawyers are making important arguments in the courtroom as we speak, and we think some of our readers might like to hear them."
Gawker also sent a reporter, Keenan Trotter, to Florida to cover the trial.
Related: Hulk Hogan's lawyer says Gawker posted sex tape to 'harm' him
Gawker is the defendant of a $100 million civil suit brought by Hogan. The case surrounds one minute and 40 seconds worth of 30-minute sex tape involving Hogan, whose real name is Terry Bollea, which the site posted in 2012.
The former professional wrestler is alleging that by posting the video Gawker invaded his privacy.
The site is contending that Hogan is a public figure who made his sex life and sexual exploits a matter of public interest. This contention would make Gawker's publication of the tape protected by the Constitution.
The Bollea v. Gawker Media case started opening arguments on Monday.
Related: Hulk Hogan fans - even the youth minister - on his side in sex tape trial
One commenter on Gawker's live stream post found the site's coverage a bit "meta."
"I love you guys, but this is SO meta-Gawker. Even at the possible end, you're trolling for clicks at your very death sentence," wrote the commenter. "Don't ever change. Shine on your crazy, crazy diamond."