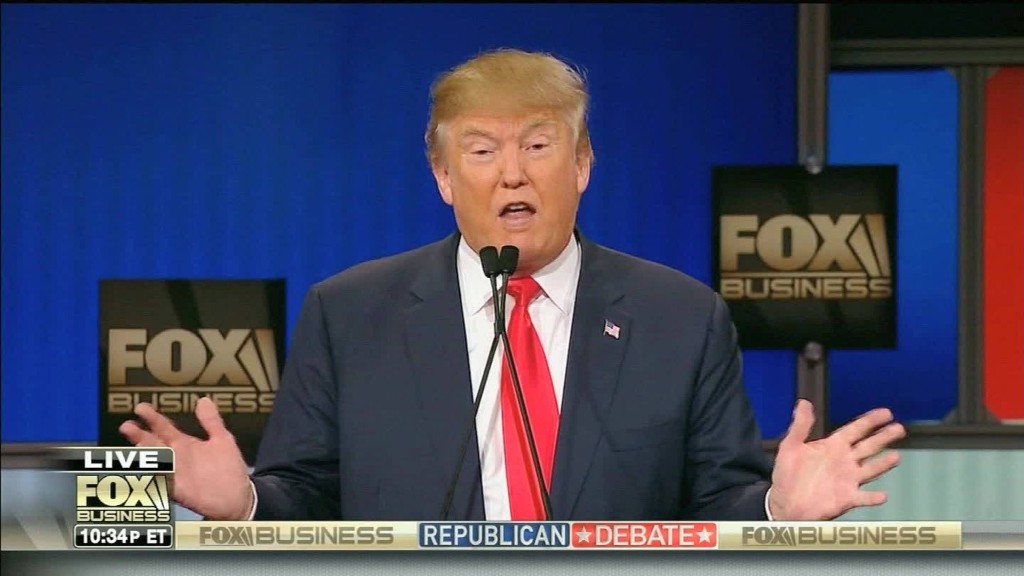 Imagine a program that lets wealthy foreigners cut to the front of the U.S. immigration line by writing a big check.
In fact, there is such a program that puts about 10,000 wealthy investors on the path to U.S. citizenship each year. All they have to do is invest between $500,000 to $1 million each in a U.S. project.
Among the projects accepting this kind of funding is a skyscraper in Jersey City, New Jersey, that will bear the name Trump.
The building, which will be called Trump Bay Street, isn't being developed by Donald Trump. Instead, he has licensed the Trump name to two developers. One of them, Kushner Companies, is run by his son-in-law Jared Kushner, who is married to Ivanka Trump.
The Chinese investment in Trump Bay Street was first reported by Bloomberg.
Related: Cash for passports - How much it costs to buy a citizenship
On the campaign trail, Trump has been a vocal critic of both immigration and U.S. relations with China.
His partners in the Jersey City project are raising $50 million from 100 Chinese investors. The total cost is estimated at $195 million.
U.S. Immigration Funds, a private firm that actively solicits foreign investors interested in investment visas, confirmed the number of Chinese investors in the Jersey City project to CNNMoney.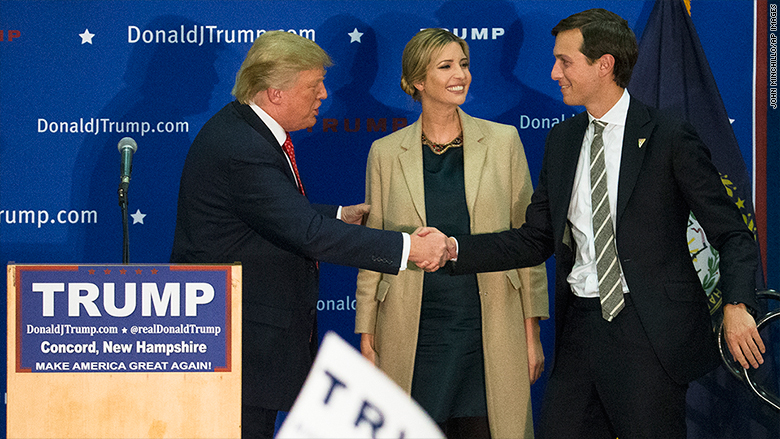 Ground was broken on the the 45-story luxury apartment building just across the Hudson River from lower Manhattan two years ago, and the project is slated to be completed later this year.
The program in question, which issues EB-5 visas to foreign investors, is supposed to help create jobs in the U.S. by bringing in outside money. About 80% of the EB-5 visas that are issued go to Chinese investors. But many of these investments are made in buildings, creating primarily short-term construction jobs.
Related: It may get harder for rich Chinese to buy green cards
Trump's spokespeople did not respond to a request for comment about his views on the EB-5 visa program or its use in this project. However, a Trump spokesperson did tell Bloomberg that "This was a highly successful license deal but [Trump] is not a partner in the financing of the development."
Kushner Companies defended the use of the visas to raise cash.
"The money was raised lawfully ... consistent with all the requirements of EB-5," said its statement to CNN. "This program enabled a development that created hundreds of new jobs in an area with employment needs."