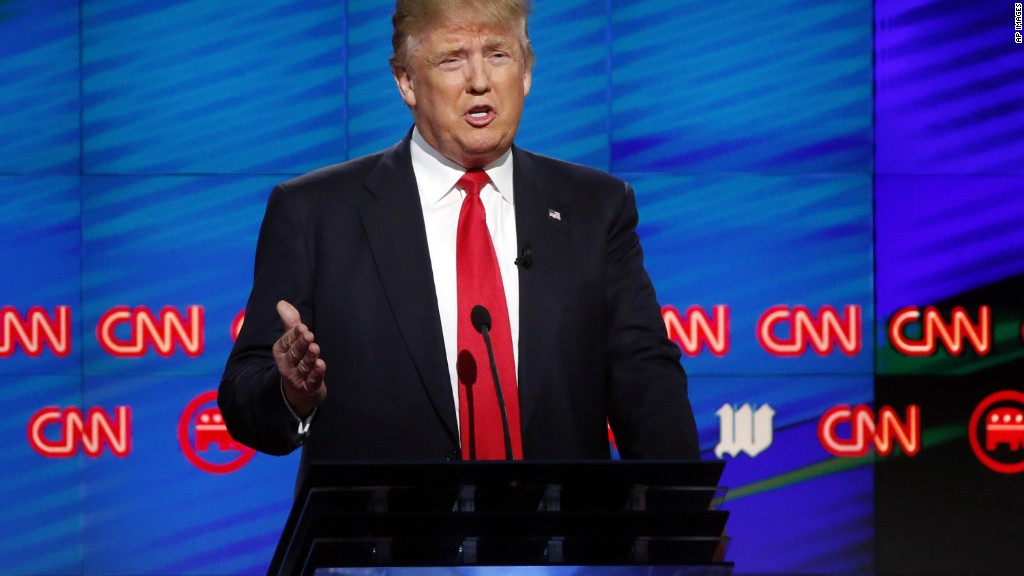 A Breitbart reporter says she has filed charges against Donald Trump's campaign manager, alleging that he grabbed her and bruised her while she was attempting to ask a question.
The reporter, Michelle Fields, confirmed to CNNMoney that she filed charges against Corey Lewandowski Friday with the police department in Jupiter, Florida.
Police in Jupiter said they were looking into misdemeanor battery allegations. The police report, obtained by CNNMoney, identifies the complainant as Fields, but does not name a suspect.
"As for any suspect, that information is being investigated at this time," Officer Adam Brown said.
The police said the incident "occurred at 115 Eagle Tree Terrace (Trump National) on March 8, 2016."
That was when Fields claims that someone grabbed her forcefully as she was about to ask Trump a question.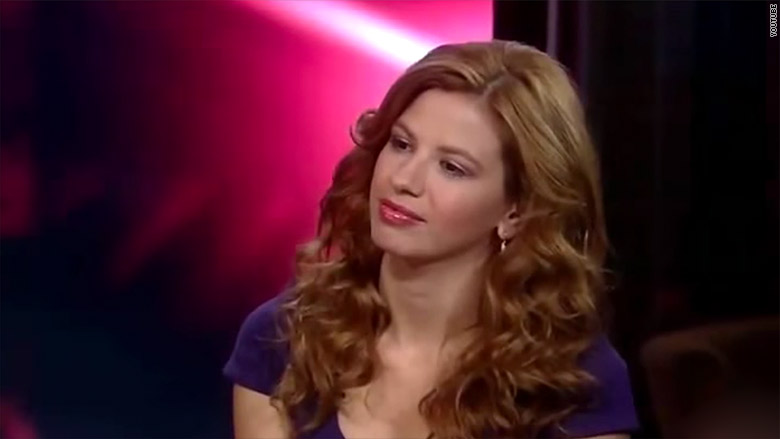 The charges came a day after Trump told CNN that in his opinion the allegations were made up.
"Everybody said nothing happened. Perhaps she made the story up. I think that's what happened," Trump said after the Republican debate.
In a tweet Thursday Lewandowski called Fields "delusional."
Related: Donald Trump says reporter made up story about being grabbed by campaign manager
The charges are the latest twist in an incident that has been highly charged but not very clear. There is no video of the moment when Fields is allegedly accosted and Fields has said she didn't see who grabbed her, although she said the person left bruises on her arm. Even Fields' employer, Breitbart News, has wavered over the allegations against Lewandowski.
Trump's campaign released a new statement on Friday, after the police announced they were investigating the incident.
"The accusation, which has only been made in the media and never addressed directly with the campaign, is entirely false," campaign spokeswoman Hope Hicks said.
Washington Post reporter Ben Terris says he witnessed the incident and identified Lewandowski as the person who grabbed her.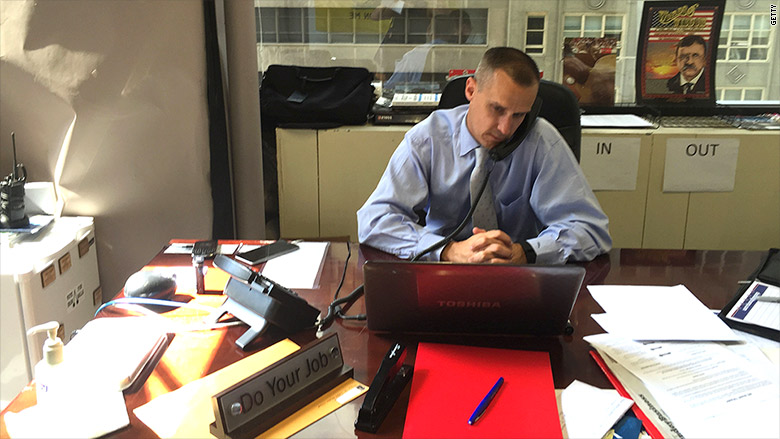 Breitbart stood by Fields' account on Thursday and demanded that Lewandowski apologize to Fields. But on Friday, Breitbart said a video of the moments just before the incident shows Lewandowski and another man of similar appearance walking in a crowd near Trump.
The news outlet says the actual yanking incident is not on the video, so it was not clear who pulled Fields aside. Breitbart said that it was possible that Lewandowski could have been misidentified.
Breitbart was widely criticized by other journalists and observers for taking that stance. Long seen as pro-Trump, the website was accused of siding with the Republican frontrunner's campaign over its own reporter.
Those criticisms grew louder hours when The Daily Beast published video from the rally that appears to show Lewandowski reaching out toward Fields' arm just moments before she claims she was grabbed.
The controversy has caused tensions within Breitbart. On Friday afternoon, Kurt Bardella resigned from his position handling communications for Breitbart because he felt he could no longer serve an organization that was putting the interests of the Trump campaign ahead of its own reporter.
"When you reach a point where you can't give 100% to people you represent, it's not tenable to continue representing them," Bardella said in a statement. "My own personal observation is that there is a cycle of behavior that is escalating and it's happening exclusively at Donald Trump events. It is wrong, disgusting and indicative of an ugliness that is contaminating the public and political discourse in our country."
"Life is too short to invest your time in things you don't believe and aren't passionate about," he continued. "That is why I made the decision to resign from representing Breitbart."