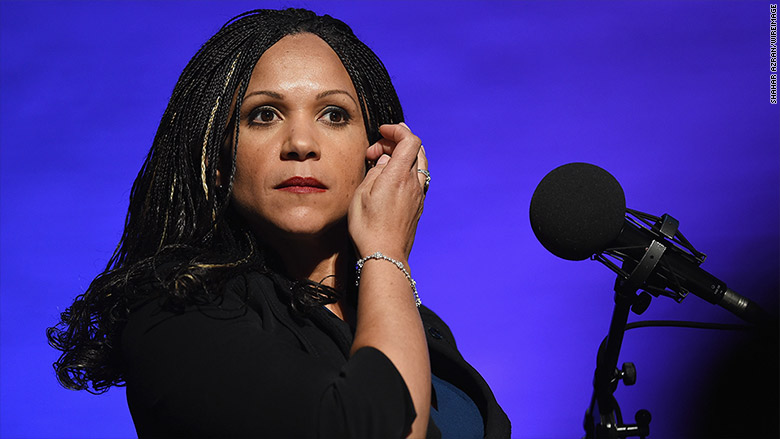 Former MSNBC host Melissa Harris-Perry says she is not joining Fusion, rebutting a report that claimed she was joining the struggling television network.
The website Mediaite had reported Friday that Harris-Perry "will be joining Fusion TV" and "will be given her own program," citing two sources "close to the situation."
But when asked by CNNMoney if that was true, Harris-Perry replied: "Hell no."
Harris-Perry subsequently took to Twitter and wrote, "Y'all *know* I have a job @WakeForest right? Just call if you want to know what's up."
Related: Melissa Harris-Perry rejects MSNBC deal in scathing farewell
Fusion said they have "no comment on a deal that doesn't exist."
Harris-Perry left MSNBC earlier this month after publishing an email to friends saying that she had been "silenced" because the network had pre-empted her show for two consecutive weekends.
In an interview with CNN at the time, Harris-Perry said she had continuously asked MSNBC's leadership for clarity on her role with the network and received no response. She said the decision to pre-empt her show had "strong racial implications" because it silenced a show that promoted diverse perspectives.
Related: MSNBC's Melissa Harris-Perry walks off show in protest
MSNBC has consistently said that Harris-Perry's show was only pre-empted in order to focus on the 2016 presidential primary contest, and said there were no plans to cancel the show prior to Harris-Perry's decision to publish the email.