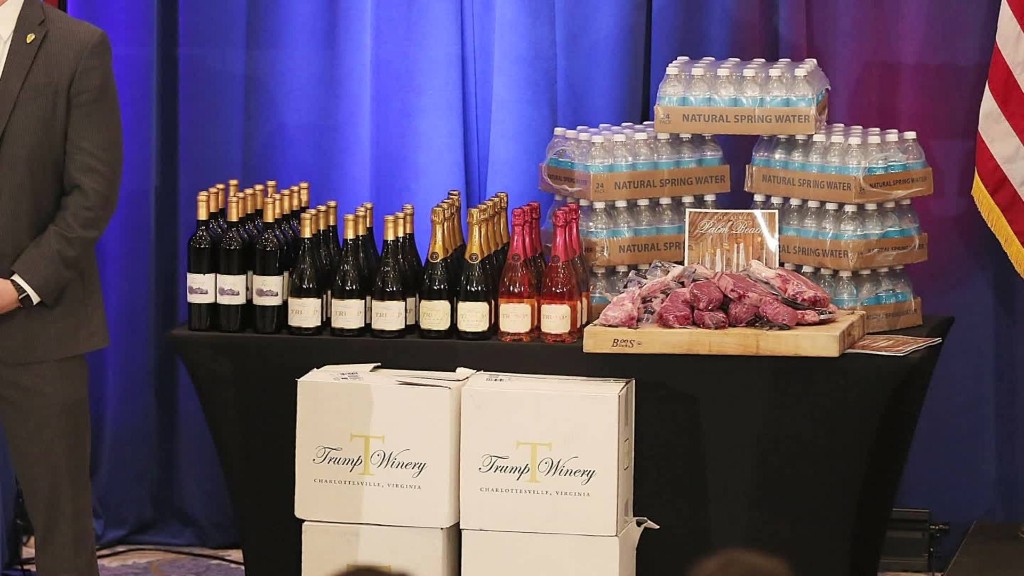 Most Americans know that Donald Trump is running for president, but few realize he also owns a sprawling vineyard in Virginia.
He says Trump Winery makes some of the "finest" vintages in the world.
"We're very proud of it, we make the finest wine, as good a wine as you can get anywhere in the world," Trump proclaimed this week, after winning primaries in Michigan and Mississippi.
Trump Winery in Charlottesville is just a short helicopter ride from the White House, and bills itself as the largest vineyard on the East Coast for wine-producing grapes.
"I own it 100%," he said, flanked by rows of bottles of Trump wine. "No mortgage. No debt."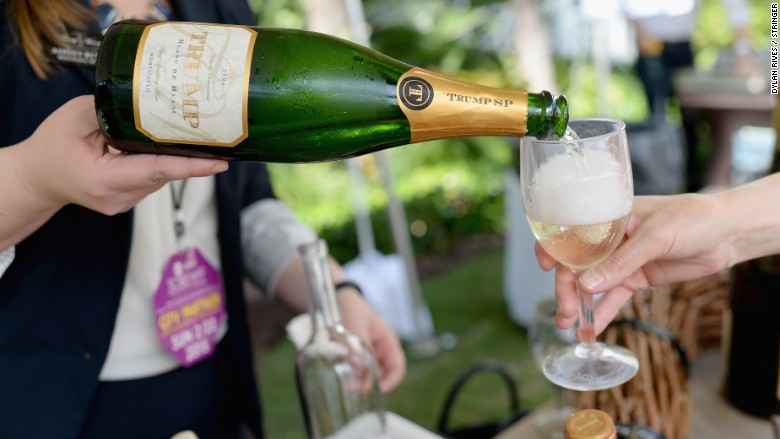 The vineyard and its mansion were built by the late billionaire John Kluge, who Trump described as "the richest man in the United States." Kluge was a German immigrant who built a multi-billion dollar media empire and died in 2010 at age 95, leaving the winery to his fourth wife, according to his New York Times obituary.
"He died, and he built one of the greatest vineyards of all time," said Trump, who once told CNN's Anderson Cooper that he's "never had a drink."
"There is nothing like it. Close to 2,000 acres. It's in Charlottesville, Virginia, right next to the Thomas Jefferson memorial."
Trump Winery, which was formerly called the Kluge Estate Vineyard and Winery, was planted in 1999 and opened in 2011.
Related: Trump's modeling agency broke immigration laws, attorneys say
The site says the winery has 50,000 square feet of winemaking facilities, tank capacity of 100,000 gallons, and a 750-barrel cave.
Trump also operates the vineyard's Albemarle Estate, a 26,000-square foot, 45-room mansion, as a hotel that can fetch up to $999 per night.
The winery produces 40,000 cases annually and receives 100,000 visitors a year who taste its red, white and sparkling wines.
His son, Eric Trump, is the president of the winery, which still employs winemaker Jonathan Wheeler, who's been there for a decade and used to work for the Kluges.
"Toward the end of the Kluge days, there was no investment being made in equipment or personnel in order to make truly great wines," Wheeler told CNNMoney. "We have spent an enormous of time, money, and effort getting the vineyard to produce great fruit."
Prices range from $16 for a 2014 Chardonnay, to $50 for the Sparkling Reserve from 2008.