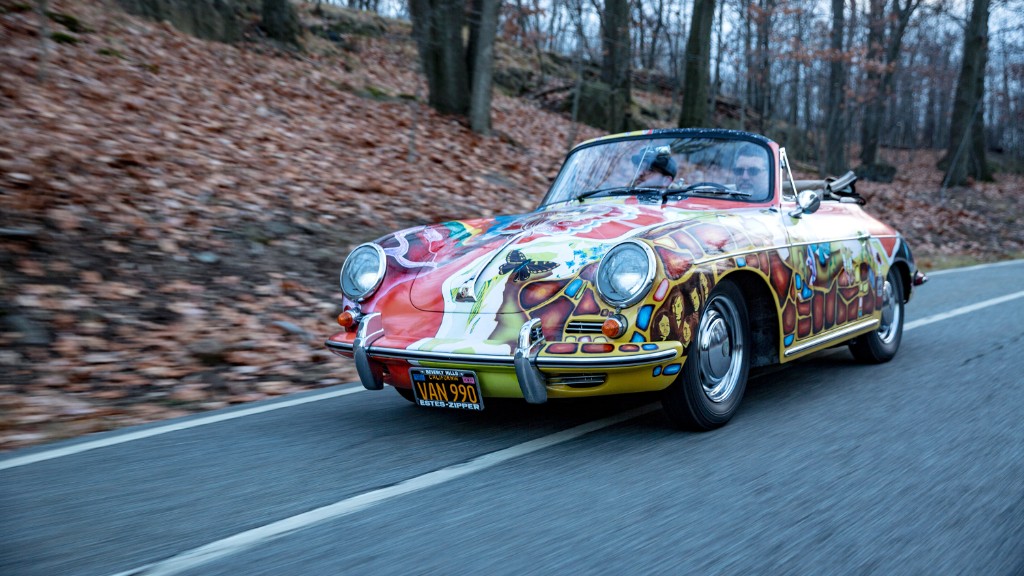 Jerry Seinfeld just sold off 15 cars from his Porsche collection for $22 million.
A selection of Porsches and two Volkswagens owned by famed comedian and sitcom star Jerry Seinfeld hit the auction block at the Amelia Island Auction in Florida on Friday.
A 1955 Porsche 550 Spyder was the star from Seinfeld's collection. It sold for $5.3 million, within the $5 million to $6 million range Gooding & Company expected.
Seinfeld, who introduced his collection at the auction, also sold a 1959 Porsche 718 RSK for $2.9 million, and a 1974 Porsche 911 Carrera 3.0 went for $2.3 million.
"The room was electric from the beginning and the crowd's intensity only grew when Mr. Seinfeld joined [Auctioneer Charlie Ross] and me on stage to present his stunning offerings," David Gooding, the president of auction house Gooding & Company, said in a statement Sunday.
Only one car from Seinfeld's lot, a 2000 Porsche Carrera GT Prototype, went unsold because it didn't attract a high enough bid. It was expected to sell for between $1.5 million and $2.3 million.
See all the Porsches from Seinfeld's collection at Amelia Island
When Gooding & Company first announced in January that Seinfeld would be offering a selection of cars at Amelia Island, the auction house said the lot represented about 10% of his massive car collection -- which is full of Porsches.
Seinfeld -- who Gooding & Company has called "the ultimate Porsche connoisseur" -- said in a statement that he's "never bought a car as an investment."
"I don't really even think of myself as a collector. I just love cars. And I still love these cars," Seinfeld said in a January statement. "But it's time to send some of them back into the world, for someone else to enjoy, as I have."
More than $60 million worth of cars from various collections were sold at The Amelia Island Auction, including the top-selling item: A 1961 Ferrari 250 GT California SWB Spider that went for $17.2 million.