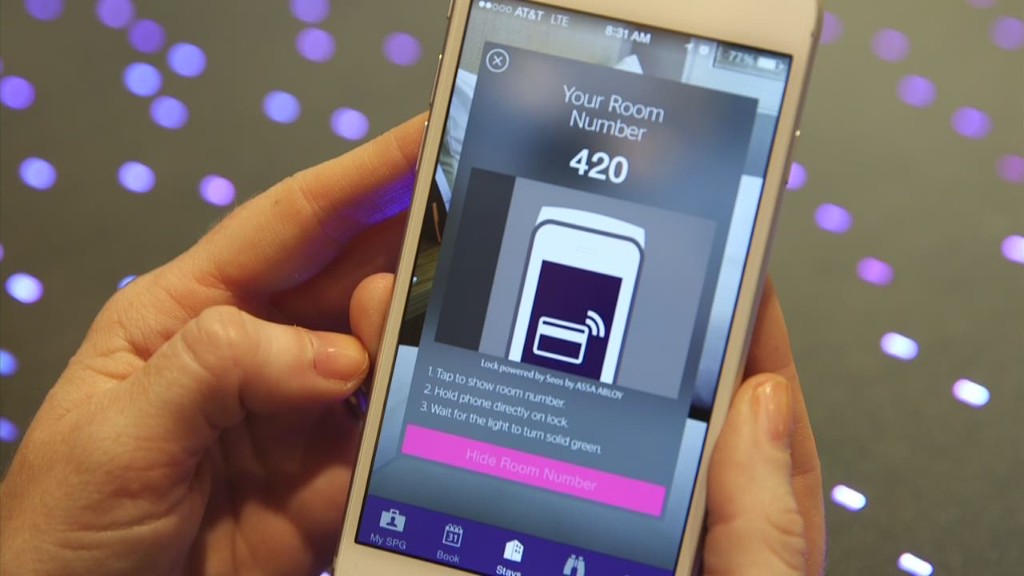 A group of Chinese investors is trying to buy two major hotel chains at the same time -- an effort that could derail the planned merger of the Marriott and Starwood.
The two chains, which reached a deal to create the world's largest hotel chain in November, both said Monday that Chinese investors have made a richer offer for Starwood.
The new offer comes from a group led by Waldorf Astoria owner Anbang Insurance Group, according to Marriott's statement.
Separately, Anbang is close to announcing a $6.5 billion deal to buy Strategic Hotels, according to a source familiar with that deal. Strategic Hotels was bought by The Blackstone Group (BX) just three months ago for about $6 billion, including debt.
The Chinese investors made an unsolicited $13 billion bid for Starwood last week, which tops the $11 billion cash and stock offer from Marriott agreed to in November. Marriott and Starwoods shareholders had been due to vote on the deal at the end of this month.
Marriott (MAR) said it still intends to merge with Starwood, but that it has granted Starwood a waiver to consider the new offer until Thursday.
Related: Luxury getaways for (much) younger travelers
For its part, Starwood (HOT) said it still wants to merge with the Marriott but that its board will consider the new offer.
Starwood has 1,300 properties in about 100 countries and approximately 180,000 employees. Marriott has more than 4,400 properties in 87 countries.
The holdings of Strategic Hotels include Manhattan's Essex House, the Four Seasons resort in Jackson Hole, Wyoming, and the Miami Intercontinental. The company has 16 luxury properties, with 7,532 rooms, 807,000 square feet of meeting space, plus restaurants, bars, spas and shops.
"Simply put, our entire portfolio is among the most admired and profitable in the lodging industry," the company says on its website.
Chinese investors have been acquiring foreign firms at a record rate.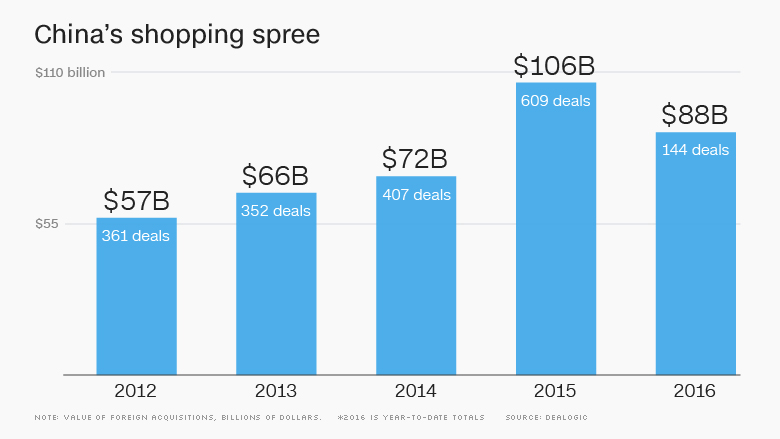 Last month, a Chinese-led group agreed to buy the Chicago Stock Exchange. Also, Chinese Internet firms Kunlun and Qihoo (QIHU), backed by two Chinese private equity funds, offered $1.2 billion for the company that owns the Opera browser.
Related: Inside the economy that shrank 20% last year
According to Dealogic, Chinese companies have already announced plans to buy 144 foreign companies worth $88 billion this year. That compares with a total value for 2015 of $106 billion, the highest so far.