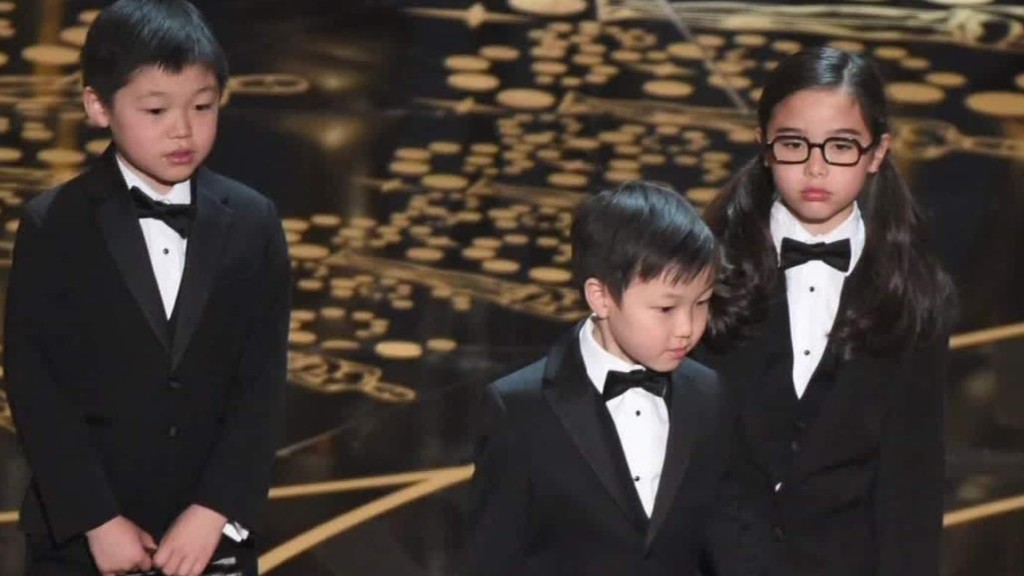 Better late than never.
More than three weeks after the 2016 Oscars, the Academy of Motion Picture Arts and Sciences apologized for jokes that host Chris Rock made about Asians while hosting the ceremony.
Rock's offensive remarks came as he was noting that the Oscars' results were tabulated by the accounting firm of PricewaterhouseCoopers.
Rock hailed the firm's "most dedicated, accurate and hard-working representatives," and then three Asian kids walked onto the stage carrying briefcases and wearing tuxedos.
The joke played on the stereotypical portrayal of Asians as extremely smart, studious and hardworking.
The Academy's apology was issued in response to an open letter sent to its members by several prominent Asian figures within Hollywood.
Related: Oscars brings in third-lowest viewership in history
In the letter dated March 9, people such as director Ang Lee, actor George Takei and actress Sandra Oh expressed their disappointment over Rock's joke, which they said perpetuated an offensive, racist and overused stereotype.
"In light of criticism over #OscarsSoWhite, we were hopeful that the telecast would provide the Academy a way forward and the chance to present a spectacular example of inclusion and diversity. Instead, the Oscars show was marred by a tone-deaf approach to its portrayal of Asians," the letter said.
"We'd like to know how such tasteless and offensive skits could have happened and what process you have in place to preclude such unconscious or outright bias and racism toward any group in future Oscars telecasts.
A spokesperson for the Academy said it understands the "concerns stated, and regrets that any aspect of the Oscar telecast was offensive."
The spokesperson also said the Academy will strive to be more "culturally sensitive" in the future.
While hosting Rock seemed to anticipate the backlash his joke might generate.
He added: "If anybody's upset about that joke just tweet about it on your phone that was also made by these kids."