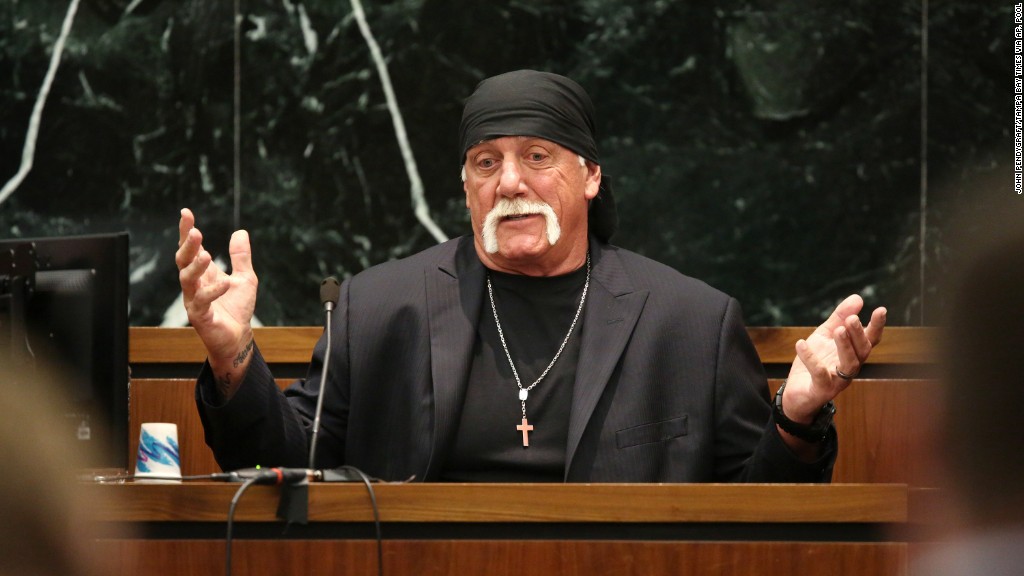 Jurors who will determine the outcome of Hulk Hogan's $100 million invasion of privacy trial against Gawker Media won't get to hear live testimony from radio host Bubba "the Love Sponge" Clem, the man who recorded the sex tape at the heart of the case.
But on Wednesday, they heard from the other participant in the tryst: Heather Cole, who was Clem's wife at the time of the recording.
In a nearly two-hour deposition that was recorded in 2015, Cole was seen fighting back tears as she was asked to talk about her ex-husband's proclivity for recording her having sex with other men.
She said she had sex with Hogan multiple times at the behest of Clem. And when Clem showed her the infamous tape, Cole said she was upset and later asked to have it destroyed.
"I was shown the video," Cole said before choking up. "I immediately asked for it to stop."
The deposition made for uncomfortable viewing -- particularly for Hogan, who kept his head down much of the time.
But jurors were riveted, keeping their eyes glued to the flat screen television positioned in front of their box.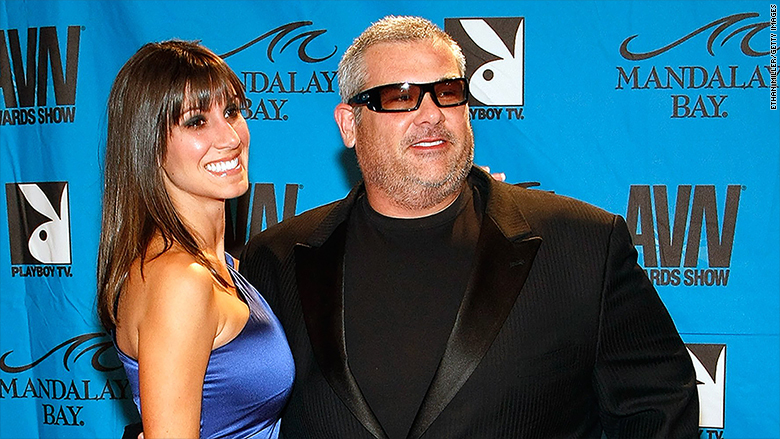 Hogan, whose real name is Terry Bollea, is suing Gawker Media, its founder and a former editor of the company's flagship site for posting a nearly two-minute highlight reel of the sex tape in 2012. Gawker believes that the publication is protected by the First Amendment due in part to how much Hogan has made his sex life a matter of public interest.
In the deposition, Cole said she didn't know she was being recorded having sex with Hogan, once a close friend of Clem. She said that, to the best of her knowledge, Hogan had no knowledge that he was being recorded either.
Related: Gawker founder forced to read from sex tape excerpts
Clem made the recording with a surveillance camera in his bedroom. He insists that he had nothing to do with it being made public.
Judge Pamela Campbell agreed this week to quash Gawker's subpoena for Clem to appear in court and testify. Campbell affirmed that ruling on Wednesday after jurors were excused.
It was a disappointing ruling for Gawker, which had counted on Clem's testimony to undermine claims by the plaintiff.
But in showing Cole's deposition, Gawker may have strengthened another argument it's made throughout the trial: That Hogan helped draw attention to the sex tape by discussing it during various media appearances.
Related: Gawker editor defends Hulk Hogan sex tape as journalism
Asked for her reaction to an October 2012 press conference held by Hogan and his attorneys after the lawsuit was filed, Cole said she felt "embarrassed."
"I didn't want this to be anything," Cole said. "I wanted it to go away."
Hogan's attorney David Houston blasted Gawker for pushing this argument, calling it a form of "victim blaming."
Related: Why Hulk Hogan settled for $5,000 with the man who made his sex tape
Houston said outside of court on Wednesday evening that Cole's credibility is questionable, and that the most salient part of her deposition was that "Terry Bollea did not know [he was being recorded], and there is no reason to believe he did."
The rest, Houston said, was "just white noise."