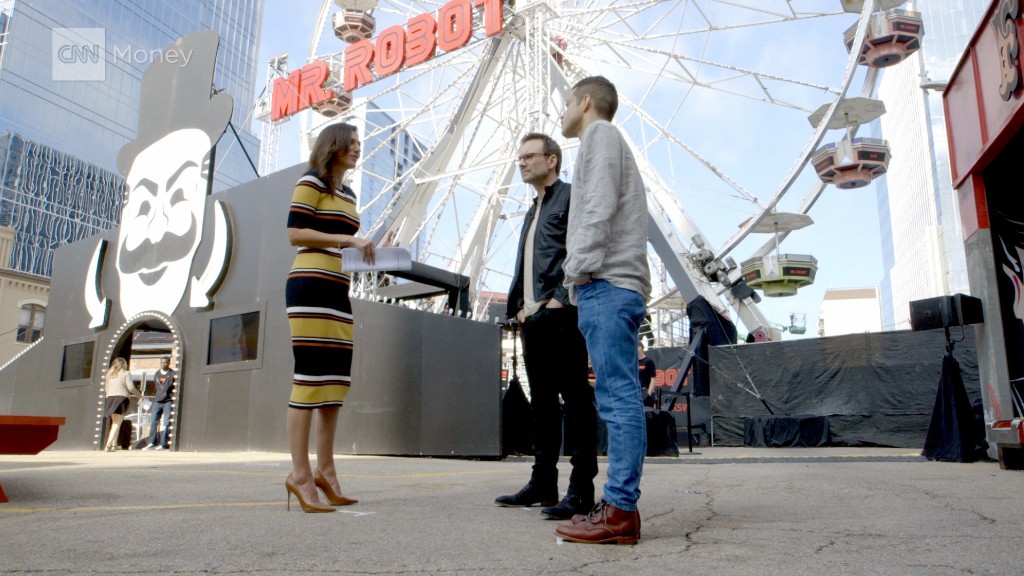 "Mr. Robot" was one of the most talked-about shows on television last year, and the show's creator said a lot of the credit is due to the freedom allowed on cable TV.
"I don't think the broadcast networks would have wanted the show the way it is," Sam Esmail said in an interview with CNNMoney. "I think they would have tried to turn it into a procedural type of show that could go on longer in a season."
Esmail said that the show's twisty, tech-savvy story about hackers trying to take down an evil corporation benefited from a less-is-more approach that cable could offer.
"I argue for less episodes, which is apparently unusual for a show runner," he said. "I want to keep the story intact. I feel like if we're trying to stretch things out just to get in extra episodes, for me that's not as interesting or captivating."
The series, which airs on the USA Network, grabbed viewers' attention and became a surprise hit for the network and won the Golden Globe for Best Drama.
The choice to air the series, which includes dark tones, graphic language, and at times sex was a shift for the USA cable network.
"I think USA was in an interesting position when we came to them with the idea for the show," Esmail said. "They really wanted to go in a different way with the tone of the network, and essentially I felt like partners with them in helping do that, helping go in a different way."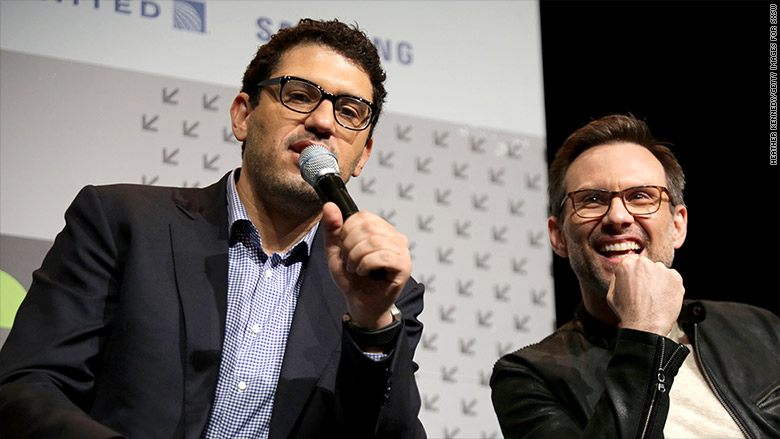 Related: How 'Mr. Robot' captured the human side of hacking
With "another network, which is more set in stone with the way their shows are, it may have been more rigid," he said.
Esmail, alongside "Mr. Robot" stars Rami Malek and Christian Slater, spoke about the show at the South by Southwest conference in Austin, Texas, over the weekend. The series went all out with marketing at the tech/media conference, incorporating a giant Ferris wheel and arcade in downtown Austin.
According to Esmail, the series can be binged or spread out, but the old-fashioned TV schedule of week-to-week episodes can allow for stronger commitment from viewers.
Related: 'Star Wars' FX team used a purring kitten to make Kylo Ren ominous
"We want to make interactive entertainment," Esmail said. "It's letting the story make you want to know more and not just know what happens next, but what happened before and around the circumstances."
"Mr. Robot" also stands out, thanks to its look and feel. For example, the shots of the show are usually off center, which Esmail says is done to benefit the plot.
"We just felt that the world of Elliot, which is what the world of 'Mr. Robot' is, is a little off-center, is a little off-kilter," Esmail said. "Everything is just off reality... there's something unsettling, but really beautiful about it."