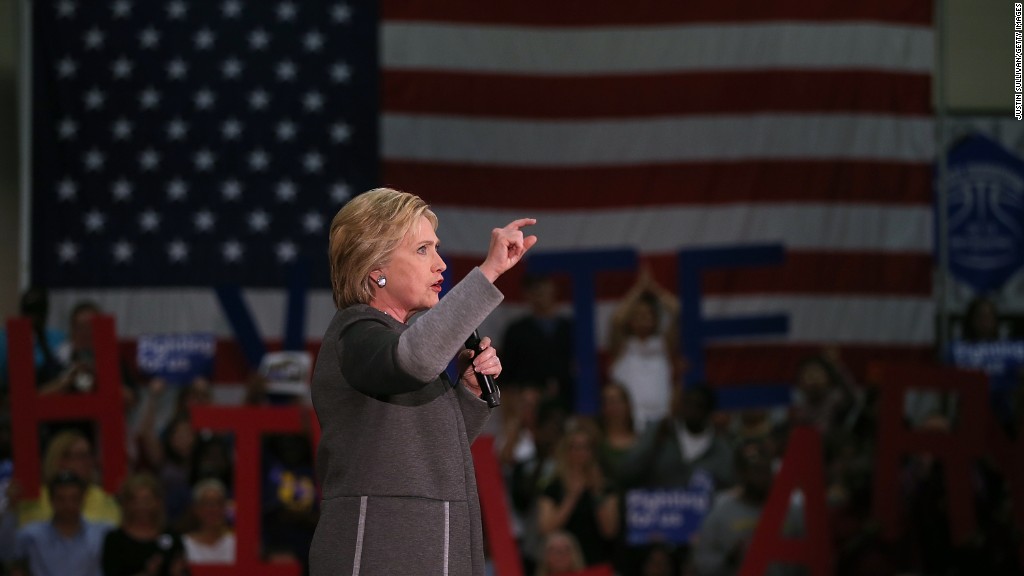 Peabody Energy, the world's largest private-sector coal producer, warned early Wednesday it may go out of business, the latest sign of the brutal conditions in the battered industry.
In a regulatory filing the company said that ongoing losses and its decision to miss certain interest payments means it may not have enough cash to "sustain operations and continue as a going concern."
The company has 7,600 employees at its ongoing operations.
Peabody reported a loss of $2 billion last year, up from a $787 million slide the previous year. Revenue tumbled 17% to $5.6 billion as the average price and amount of coal that it sold fell. It warned of further declines this year due to reduced use of coal by U.S. utilities along with lower demand from overseas markets.
Shares of Peabody (BTU), which had already plunged 98% in the past two years, tumbled nearly 50% in trading Wednesday following the filing.
Related: Hillary Clinton can't kill coal. It's already dying
The coal industry has faced a myriad of problems in recent years, including proposed regulation from the Obama administration to cut greenhouse gas emissions from the nation's coal-burning power plants. The industry refers to those regulations as Obama's "war on coal."
While the new regulations have been put on hold by the Supreme Court, the industry has faced a number of other economic woes, including significantly lower prices for natural gas, which is a competing fuel used by electric utilities, and slowing economic growth in China, a major market for U.S. coal.
Arch Coal (ACI), which owns the second largest U.S. coal reserves behind Peabody, filed for bankruptcy in January.
Environmental group Rainforest Action Network said it's important that even if a coal company does go into bankruptcy, it is still required to adhere to regulations.
"It is critical that a bankruptcy process for Peabody entails a just transition for workers and the environment, not organized looting by creditors and executives," said the group's statement.