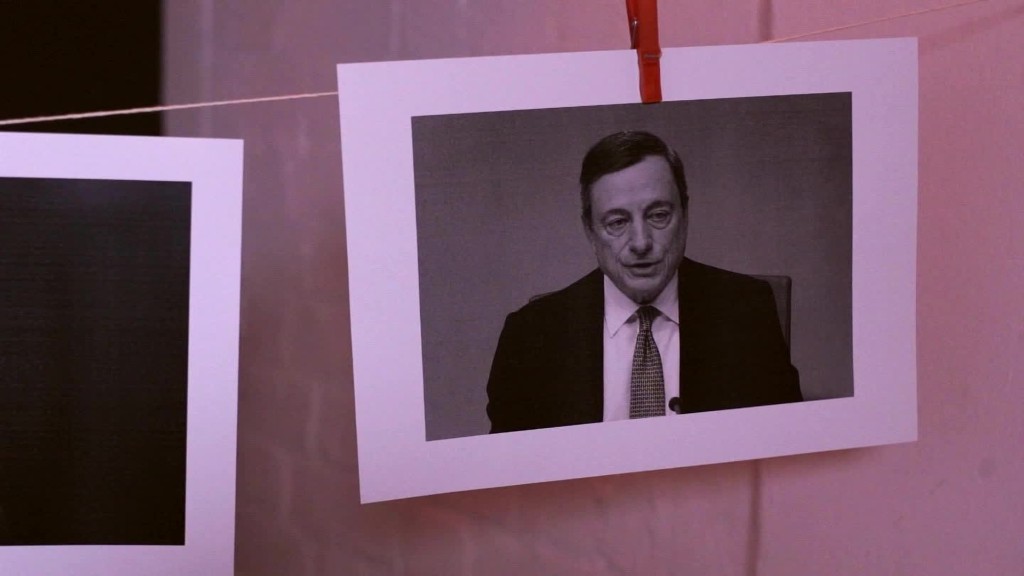 Global fears are creeping up on the Federal Reserve.
The Fed on Wednesday said it is not going to raise its key interest rate as expected. The Fed also cut its forecast for U.S. economic growth and inflation, and significantly lowered its estimate for the number of rate hikes in 2016.
The Fed's committee, led by Chair Janet Yellen, had estimated in December that the economy would grow 2.4% this year and it would raise rates four times. Then stock markets became volatile, oil prices fell and fears of a U.S. recession magnified in January and early February.
Related: Are markets holding the Fed hostage
Now the Fed is dialing back. Yellen and other Fed leaders are only calling for about two rate hikes this year. The Fed also dimmed its economic growth outlook for the year to 2.2%, compared with 2.4% previously.
Those cuts reflect concerns about how much the slowdown is impacting American growth.
"Since the turn of the year, concerns about global economic prospects have led to increased market volatility and tighter financial conditions in the United States," Yellen said.
The Fed emphasized that any future rate increases will likely be "gradual" moves. She emphasized that "policy is not on a pre-set course" and will change because the "economy will surely evolve in unexpected ways."
Yellen also said that the rate could be reduced to zero in the event of any shock to the financial system.
U.S. markets reacted positively to Yellen's assessment. The Dow rose 125 points as she spoke.
Despite headwinds from oil, stocks and abroad, some parts of the U.S. economy continue to perform well. Unemployment fell in January to 4.9% and inflation has shown signs of life recently after being largely dormant in recent years.
Related: Are markets holding the Fed hostage
In its statement, the Fed's committee noted the job market's continued improvement, but noted that inflation remains well below the central bank's target of 2%. Inflation had recently inched up to 1.3%.
However, the Fed's committee does not appear confident that inflation is gaining enough momentum. It cut its forecast for inflation this year to 1.2% from 1.6%.
Since December, Wall Street has bet there would only be two rate hikes this year, and at one point in February in the midst of market turmoil, investors were calling for no rate hikes. The Fed's plans now appear to be lining up with investors' expectations.