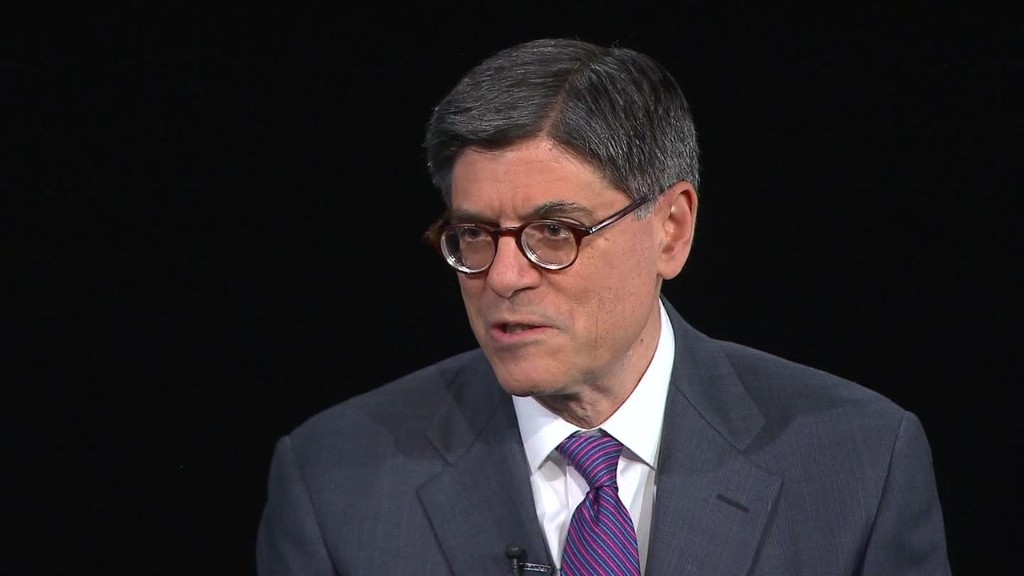 Treasury Secretary Jack Lew said his redesigned $10 bill will make "Hamilton" creator Lin-Manuel Miranda "very happy."
Lew announced plans last year to put a woman on the $10 -- but said the bill will also "continue to honor" Alexander Hamilton in some capacity.
No one is quite sure what Lew's vision is. But Miranda has made it clear that he is, not surprisingly, a staunch defender of the nation's first treasury secretary, and has lobbied Lew on Twitter to keep him.
So when the Broadway star tweeted that he had a good meeting with Lew this week, it suggested that Hamilton will have a prominent role on the new bill.
News of the $10 bill redesign has created quite a kerfuffle. On the one hand, lots of people are arguing about which woman should be the first to appear on U.S. currency in more than 100 years. Others aren't happy that Hamilton will have to share the spotlight.
Hamilton is a popular historical figure. He was named secretary of the treasury in 1789. He helped craft America's banking system and is largely credited with putting the new nation on strong financial footing.
Related: Where is that $10 bill with a woman on it?
Miranda's critically acclaimed and wildly popular Broadway production, "Hamilton," tells his story through catchy hip-hop songs, and has managed to make an historical figure extremely popular again.
When Miranda and Lew met, "the Secretary thanked Miranda for the ingenious way in which he has been able to tell Hamilton's story and ignite a renewed interest in one of our nation's founding fathers," Treasury spokesperson Daniel Watson told CNNMoney via email.
Related: Ben Bernanke is 'appalled:' Keep Hamilton on the $10 bill
Some critics have called for Lew to put a woman on the $20 instead of the $10, ousting Andrew Jackson, whose legacy is less admirable. His policies in the 1830's, known as the Trail of Tears, led to the death of thousands of Native Americans.
Miranda agrees. After Lew announced his plans for $10 last year, Miranda tweeted, "But Jackson stays? The MURDEROUS Andrew Jackson is still money?"
Miranda tweeted Wednesday that he and Lew "didn't talk about $20 at all."
Lew's office still hasn't announced which woman will adorn the $10. The secretary initially said he'd announce his selection by the end of the summer last year, but he punted in order to allow more time for public comment.
And it will still be quite a while before the public gets a glimpse of the new bill. Lew has said a mockup will be unveiled in 2020.
--CNNMoney's Heather Long contributed to this report