Maria Duval may be one of the most infamous, but there's a whole world of psychics out there who want your money. And many of these mysterious clairvoyants can be traced right back to the Duval empire.
There's the elderly clairvoyant named Laetizia, who claims to be from a long line of psychics on her family's small Mediterranean island. Or the young woman wearing a brightly-colored sari named Alisha, who claims to have helped thousands of people solve their problems. And a young blue-eyed girl named Rinalda, who received her psychic gift after falling into a coma from a terrible bout of appendicitis.
New to the investigation? Read it from the beginning
All three of these supposed psychics have websites that claim they can help people win money or find love -- just like the infamous letters from French psychic Maria Duval, whose name is at the center of an alleged $200 million mail fraud scheme.
All three websites also trace back to a Swiss man named Martin Dettling (through domain registrations). You may recall that Dettling is a defendant in the U.S. government lawsuit attempting to shut down the Duval scheme. We tried to contact him, but haven't heard back.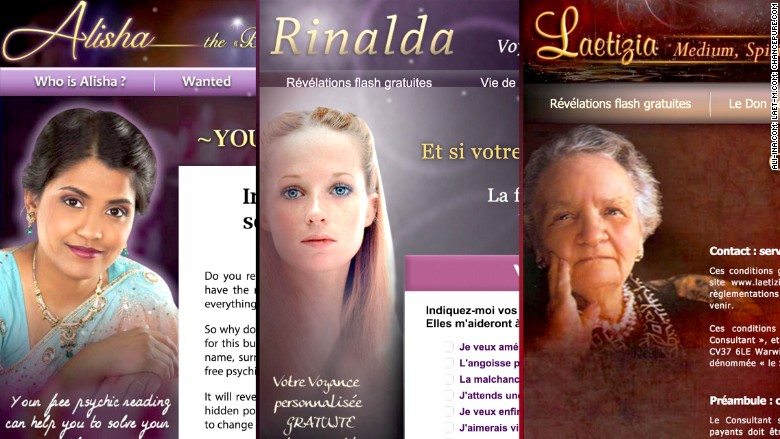 And Dettling isn't the only person linked to the Duval scheme that has their own psychic venture. As we dug into the vast business web surrounding the Duval empire, we found a number of suspiciously similar psychic operations.
While the faces and languages may be different, they all follow a strikingly similar model. Some of their websites and letters are almost identical. And many of the businessmen involved worked with the alleged masterminds of the Duval scheme at some point over the years.
Take another group of psychics -- David Phild, Sandra Rochefort, Antonia Donera and Nicholas Chakan -- who are named in a U.S. government lawsuit filed the very same day as the case against Duval, also alleging mail fraud.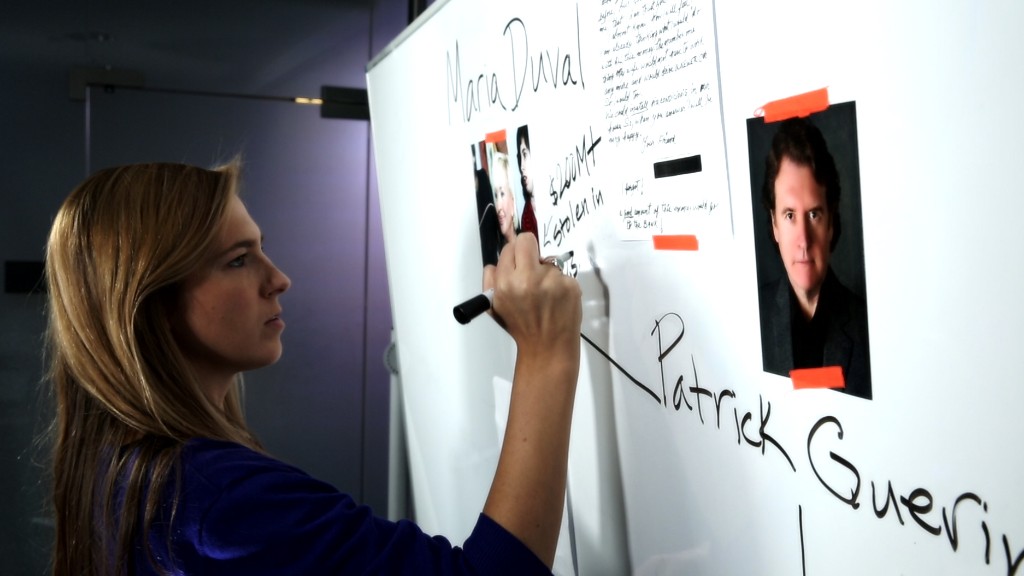 The company behind these schemes, according to the lawsuit, has its own Duval connection. The CEO listed on the New York company's business filings is Niels Christensen, who was also listed as the director of Astroforce in the United States (though he was not named in the U.S. lawsuit). We also spoke to former Infogest employees who said he was a top official there many years ago. We called the only working phone number we could find for Christensen, and a man answered the phone but would not confirm or deny that he was Christensen. And whoever he was said he had no involvement with Duval's operations or Infogest.
Then there's Anne Chamfort, another "world famous" French clairvoyant. Interestingly, the Russian company listed on domain registrations for Annechamfort.com is the same company that owns Duval's Russian website domain.
Elderly, broke and homeless: The victims of a $200 million psychic scam
And although Chamfort's website is currently inactive, her name has been around for decades. In fact, the former Astroforce employee we spoke with listed her as the name of one of the three psychic personas he said Mailland created. And just like Duval, there is a woman claiming to be Chamfort who is traveling the world with her psychic predictions. She currently seems to be targeting Vietnam, where media reports say she appeared just last week.
After seeing our initial stories about the Duval scheme, an anonymous source contacted us with some interesting information. She says she worked for a direct marketing company headquartered in Moscow that sent out letters and psychic readings signed by Chamfort.
Want updates on this investigation? Sign up for our newsletter here
She said it was clear that the Chamfort letters were modeled directly after Duval's, and that her letters are currently being sent out in the Philippines, Vietnam, Indonesia, South Africa and Russia (though different names are used in some of these countries).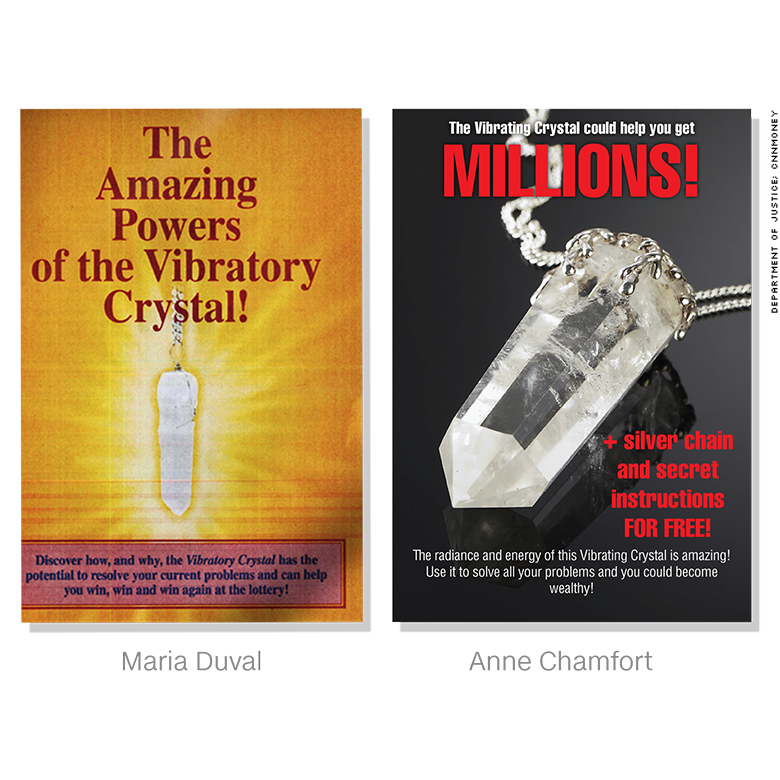 "Anne Chamfort's letters are just copy-paste versions of Duval's letters, translated from French in Moscow I believe," she said. "Take out Duval's photos and stick in Chamfort's."
Investigators say that Duval's letters have allegedly raked in hundreds of millions of dollars from some of the world's most vulnerable people -- the elderly, sick and financially desperate. With all of these psychics hawking their services around the globe, will one of them become the next international psychic sensation?