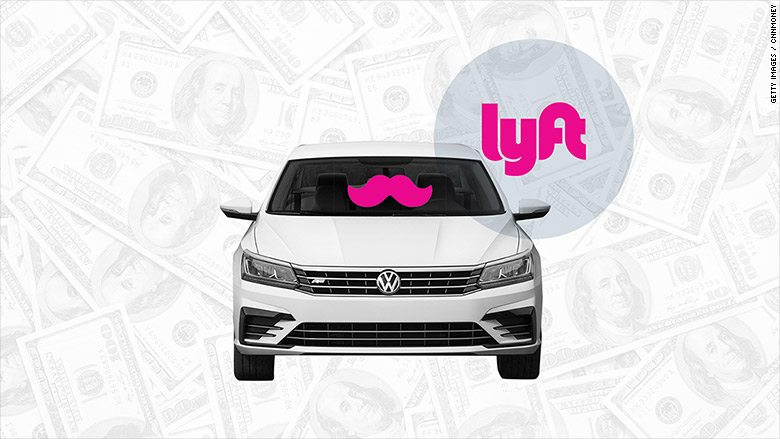 The battle over whether Lyft drivers are employees or contractors is going another round.
The Teamsters union and five Lyft drivers have objected to a proposed class-action settlement that does not force the company to reclassify drivers as employees.
Drivers would split $12.25 million under a proposed settlement agreement, which also adds new benefits such as termination protection. But it would not reclassify drivers as employees, a key demand made in the original complaint.
Related: Lyft agrees to $12.25 million driver lawsuit settlement
The settlement, struck in January, still needs to be approved by a judge in San Francisco federal court.
In addition to the objection filed Tuesday in federal court, the Teamsters have also filed an unfair labor practice complaint against Lyft with the National Labor Relations Board, claiming the contractor status deprives drivers of legal rights such as joining a union.
There is a similar class action pending against Uber, which will go to court this summer. The cases could have far reaching implications for other on-demand startups that depend on inexpensive contract labor.
Many drivers think that being classified as employees is more important than a large financial settlement.
"That would empower them to organize and collectively bargain over their rates and company policies, including what happens when a worker gets terminated," said Dough Bloch, political director for the Teamsters Joint Council 7.
Related: Uber isn't the only on-demand firm being sued
The attorneys who brought the class action against Lyft said they would have also liked to get employment status. However, they decided to settle after analyzing their chance of success. The same firm is leading the suit against Uber.
"Unfortunately, the Supreme Court has allowed companies to avoid employment-related and other class actions through the use of arbitration agreements, and in this case (unlike the Uber case) we believe our odds of overcoming the arbitration agreement were slim," said attorney Shannon Liss-Riordan.
The Teamsters disagree.
"We wouldn't be filing objections to the settlement if we didn't think more could be done," said Bloch.