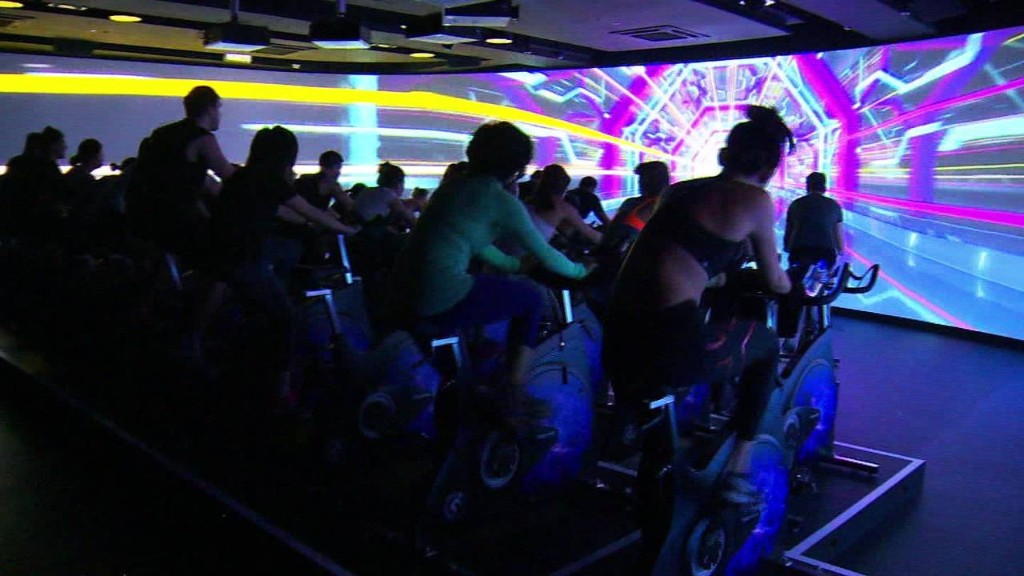 Sony's new virtual reality headset, the PlayStation VR, will be released in October in Japan, North America, Europe and Asia.
The large black VR goggles, which pair up with the PlayStation 4 console, will retail for 44,980 yen, $399, €399 and £349, according to a company statement.
Sony is already accepting pre-orders for the headset online.
Japan-based Sony first announced the product last fall, before the start of Tokyo Game Show, an annual video game conference.
The prototype design hangs over a user's eyes and blocks all outside light -- completely immersing a player in a game. Inside, there's a 5.7-inch OLED display screen with 1920 x 1080 resolution. Images are refreshed at a wickedly fast 120 frames per second.
Related: These new virtual reality roller coasters look incredible
There's no telling yet if users will experience the same sort of sickening, dizzying feeling that plagues other virtual reality headsets.
-- Jose Pagliery contributed reporting.