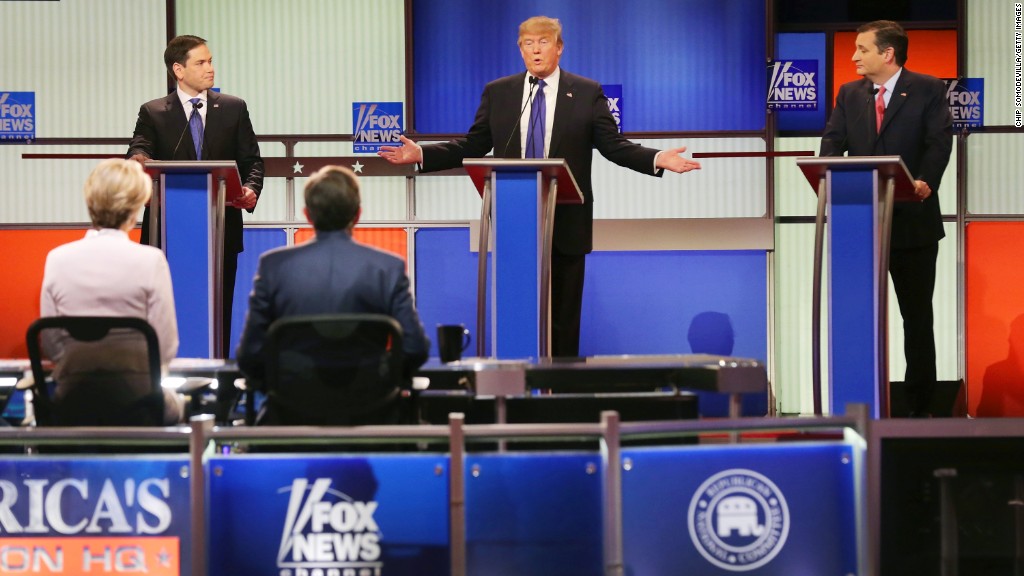 The longstanding tension between star Fox News personalities Megyn Kelly and Bill O'Reilly has gone public.
In an interview, Kelly said O'Reilly should have done more to defend her against Donald Trump's attacks.
"I do wish that O'Reilly had defended me more in his interview with Trump," Kelly told More Magazine. "I would have defended him more."
Kelly was referring to an interview from January when Trump told O'Reilly that he had "zero respect" for Kelly, and described her as "highly overrated." O'Reilly made no move to defend his colleague, a decision Kelly supporters viewed as a betrayal.
Kelly's frank remark will invite new scrutiny to the competitive tension between the two hosts, which has long been an open secret in the halls of Fox.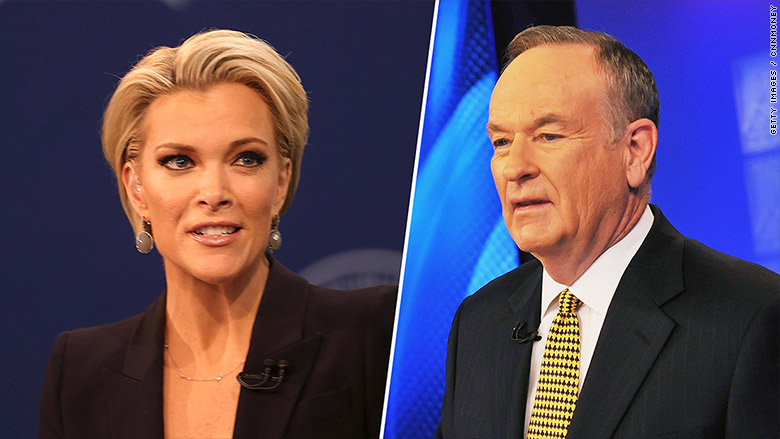 At least one Fox News personality took issue with Trump's treatment of Kelly on Thursday: "This obsession with @megynkelly is disturbing and not presidential. Please stop," Janice Dean tweeted at Trump.
As CNNMoney reported last month, the strained relationship is a result of Kelly's meteoric rise to stardom and her ratings success, which threatens O'Reilly's undisputed status as the king of cable news.
Kelly appeared to stoke the coals of that rivalry in a February interview with CBS' Stephen Colbert, when she noted that her show was live while O'Reilly and Sean Hannity's shows, which bookend her own, were taped.
Related: Donald Trump declines to appear on Megyn Kelly's 'Voter Summit'
"I think it adds a lot to the show," Kelly said. "If you're not live at 9 [p.m.], because the shows around me are taped, you lose a lot."
Prodded by Colbert, who asked if she believed her colleagues were "phoning it in," Kelly replied: "Let's just say they tape earlier in the day, which is an advantage to us."
There is no question that the 2016 campaign has been a boon to Kelly's already skyrocketing career. While she has been the target of Trump's attacks for several months, she has also received widespread praise for her questioning of the candidates.
Related: Donald Trump says he's 'ready' for Megyn Kelly at Fox debate
The new issue of More, which features Kelly on its cover, describes her as "America's Most Beautiful Badass." Kelly also recently appeared on the cover of Vanity Fair.
Kelly has also had the full support of Fox News chief Roger Ailes, who has defended her against Trump's venomous attacks that nearly brought the network into a public war with the Republican frontrunner.
Related: Megyn Kelly-Bill O'Reilly rivalry felt in halls of Fox News
Meanwhile, Trump is continuing to criticize Kelly and complain of unfair coverage.
"Crazy @megynkelly is now complaining that @oreillyfactor did not defend her against me," Trump tweeted on Thursday, "yet her bad show is a total hit piece on me."