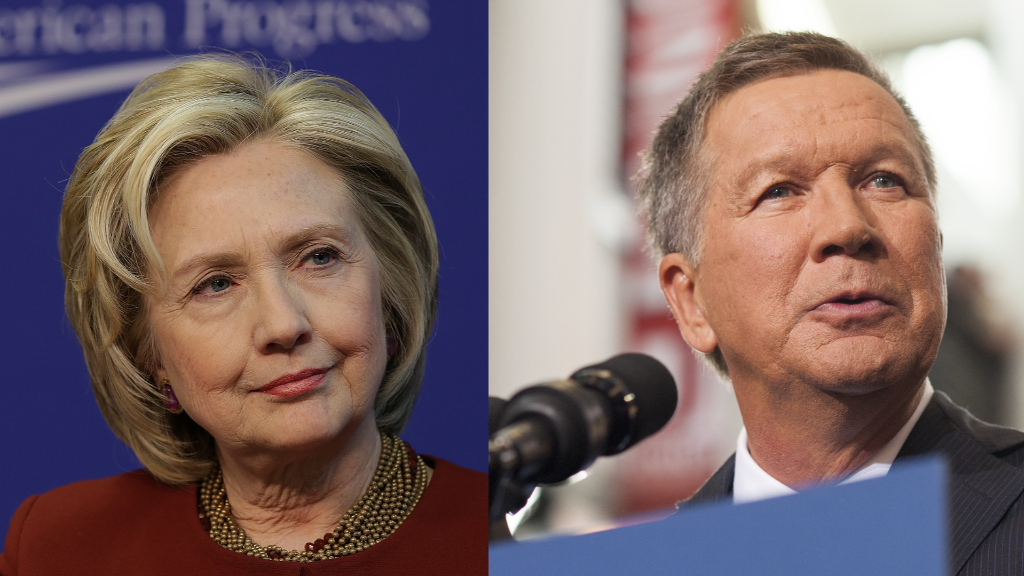 Cisco CEO Chuck Robbins is not interested in divisive presidential candidates, even if it's the frontrunner of his own party.
Robbins -- who refers to himself as a centrist Republican -- told CNN's Poppy Harlow Thursday that at this point he's leaning toward Republican John Kasich or Democrat Hillary Clinton.
In fact, he called Clinton a "great candidate." But he didn't go as far as to formally endorsing either presidential hopeful.
When asked about Donald Trump, Robbins declined to throw his support behind the GOP's leading candidate. Instead, he said, the election should go to "someone who will bring this country together."
"What we need is a leader who can bring both sides together and solve the problems that people care about," said Robbins, who became Cisco (CSCO)'s CEO last year.
Related: Donald Trump's 500 businesses would pose 'unprecedented ethical dilemma'
But Robbins stopped short of denouncing Trump the way that HP Enterprise (HPE) CEO Meg Whitman's did recently.
"I think some of his policies are very good," he said. But he reiterated that we need someone to unite the country.
Robbins's comments come a day after he met with business leaders in Washington .
His message: There is no shame in compromising.
"We compromise in everything we do -- in our marriages and relationships. We compromise all day long," he said. But not in politics.
He argues that the "serious rhetoric" coming from the fringes of both parties is only solidifying the gridlock in Washington.
Related: Hillary Clinton can't kill coal. It's already dying
"People are frustrated with a lack of action and a lack of commitment from our leaders to sit down and work on the issues," he said.
Robbins added that he'll decide which candidate to put his money behind once the race has narrowed down to two nominees, adding that he'll back whoever has the most "ability and desire to work across the aisle."
According to OpenSecrets.org, which tracks campaign donations, Robbins donated $2,700 to Senator Marco Rubio, who dropped out of the race earlier this week.
He also recently gave $2,700 to Rob Portman, a Republican senator from Ohio, and a combined total of $8,100 to two Democrats: California Attorney General Kamala Harris and New York Senator Chuck Schumer.