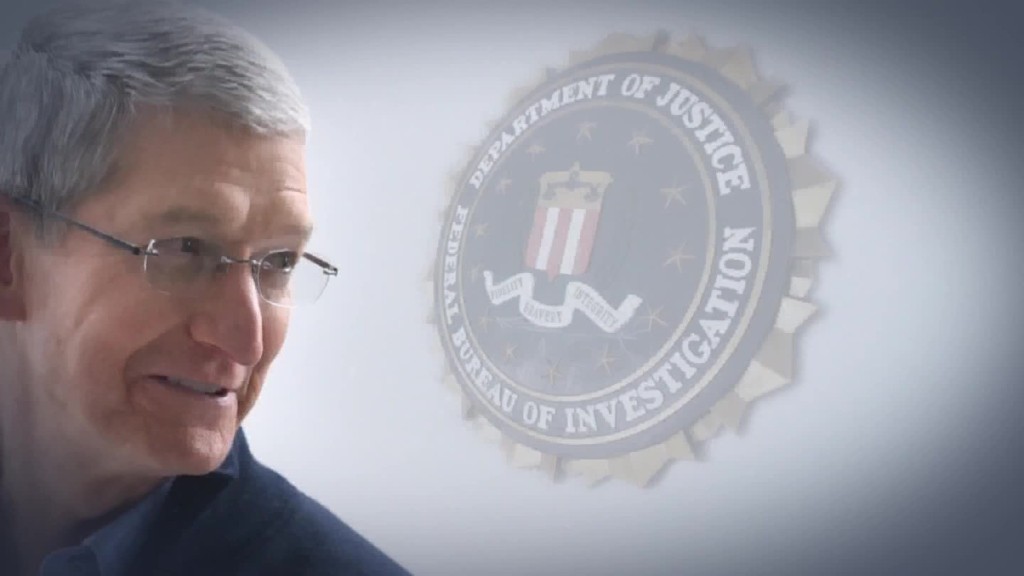 The U.S. government has granted Apple a patent for a new type of encryption -- just as the company is battling the FBI in court over encryption in its products.
In its application to the U.S. Patent and Trademark Office, Apple describes a method to encrypt data that makes locks even harder to crack.
Apple calls it a "multi-block cryptographic operation." The details are both highly technical and vague, but they hint at a method for Apple to keep people from pirating media by making illegal copies of digital music, photographs and videos.
"They're doing some stuff to make encryption faster... and make it hard for someone to recover the encryption key by reverse engineering code," said Matthew Green, who teaches cryptography and computer security at Johns Hopkins University and reviewed the application.
More importantly, this patent shows that the technology industry is pushing for stronger locks -- even as law enforcement is demanding weaker ones.
The patent was first surfaced by legal technology firm ClientSide.
Apple says the current, U.S. government-approved Advanced Encryption Standard doesn't go far enough. It guards information. But there's a weakness: a potential entry point if a person has "privileged access" to the system implementing the lock itself.
Apple applied for this patent on Sept. 16, 2014. The U.S. Patent and Trademark Office approved it on Thursday.
Improved technological locks are a particularly sensitive topic right now.
Encryption is providing unprecedented new levels of personal privacy and security -- keeping data out of the hands of law enforcement too. The FBI worries that better privacy tools help terrorists hide plans by "going dark."
That's what's driving the current legal battle between Apple and the FBI.
The FBI, investigating the San Bernardino shooting that killed 14 people, is demanding that the company create a weaker version of its software -- an unprecedented step that Apple says could have far-reaching implications. The FBI then wants Apple to inject that new code into the iPhone 5C of the dead shooter, allowing law enforcement to break in.
Meanwhile, Apple says the government can't force it to write computer code.
Improvements in encryption, like this new patent, fall in line with Apple's constant improvements in security -- and its next goal: making an unbreakable iPhone.