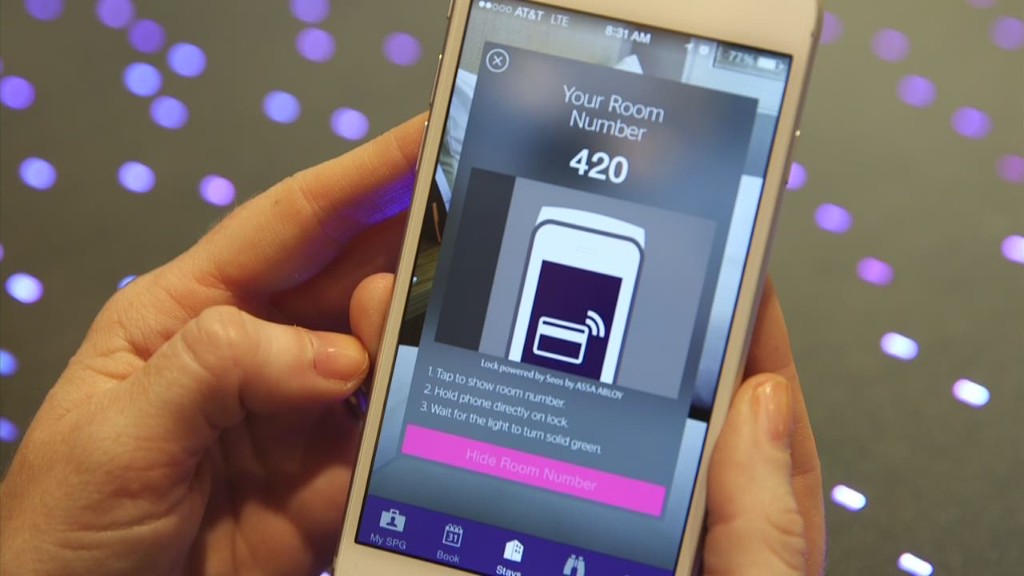 The proposed merger to create the world's largest hotel chain is off -- at least for now.
Starwood Hotels and Resort said Friday it was pulling out of a deal to sell to Marriott International after determining that a $12.8 billion all-cash bid from an investment group led by Chinese insurer Anbang Insurance Group is superior. In November Starwood agreed to a $12 billion cash and stock purchase by Marriott that had been due to close by the end of this month.
Marriott has five days to decide whether to top this new offer, and it says it will consider doing so.
Shares of Starwood (HOT) rose 5% in trading Friday, putting the stock well above Anbang $76 a share offer. That suggests that investors expect a bidding war for Starwood. Marriott (MAR) shares also rose 2% on the announcement.
If Marriott doesn't buy Starwood, then Starwood will have to pay Marriott a $400 million break-up fee.
Starwood owns 1,300 hotels and resorts in approximately 100 countries, and has about 180,000 employees. Brands include Sheraton, Westin, St. Regis and W, among others. Marriott has 4,400 properties in 87 countries and its brands include Marriott, Ritz-Carlton, as well as Carlton and Residence Inn.
Related: China's overseas buying spree
Anbang already owns the Waldorf Astoria in New York, and last week it was close to wrapping up a separate deal to buy Strategic Hotels & Resorts group from investment firm Blackstone Group (BX), according to a source familiar with those negotiations. Its bid for Starwood is a partnership with U.S. private equity firm J.C. Flowers & Co. and Chinese private equity firm Primavera Capital Ltd.
Chinese investors have been acquiring foreign firms at a record rate.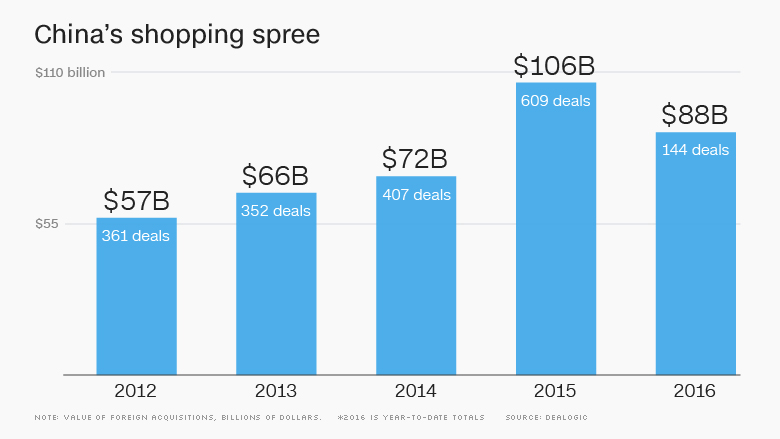 Last month, a Chinese-led group agreed to buy the Chicago Stock Exchange. Also, Chinese Internet firms Kunlun and Qihoo (QIHU), backed by two Chinese private equity funds, offered $1.2 billion for the company that owns the Opera browser.
According to Dealogic, Chinese companies have already announced plans to buy 144 foreign companies worth $88 billion this year. That compares with a total value for 2015 of $106 billion, the highest so far.
-- CNNMoney's Mark Thompson contributed to this report