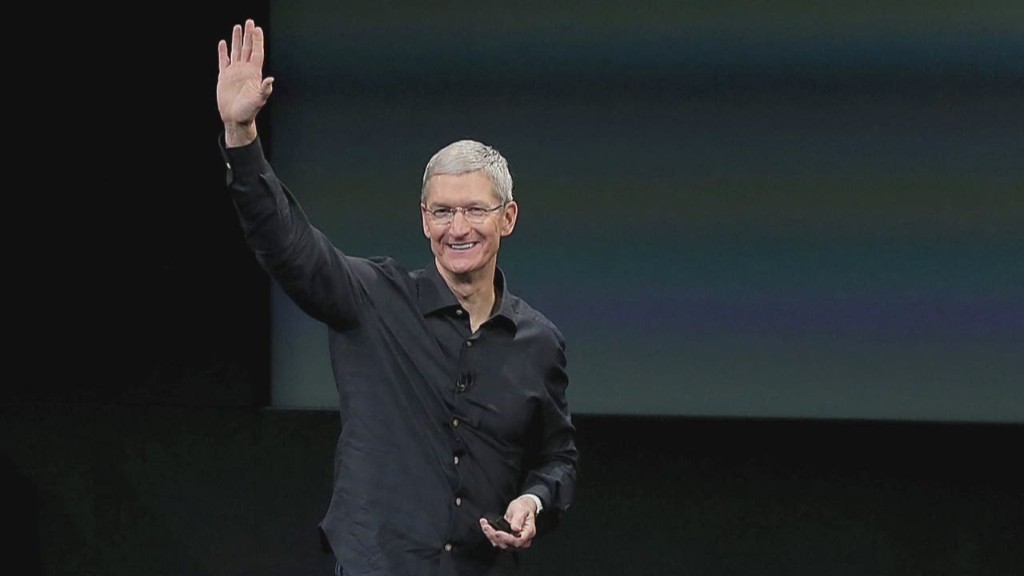 Apple's spring press conference is going small.
On Monday, March 21, at 10 a.m. PT, Apple will announce its latest product updates. The event will take place at Apple's Cupertino campus, a modest venue that holds fewer reporters and guests than other popular Apple event locations. The headliner is expected to be a smaller version of the iPhone, followed by a smaller version of the iPad Pro.
iPhone but smaller
The key marketing words for Apple products have usually been thinner, faster, bigger. iPhones have grown up over the past nine years, going from the original 3.5-inch display to the iPhone 6S Plus' 5.5-inch screen. On Monday, Apple is expected to go the opposite direction and announce a new iPhone that's actually smaller.
Likely called the iPhone SE or iPhone 5SE, the new smartphone will feature a four-inch display, making it the same size as the three-year-old iPhone 5S. Externally it will bear only minor design changes. Even though its design is retro, the phone's internals will be all modern and on par with the iPhone 6S. Look for an A9 chip, better camera, and NFC for Apple Pay.
Related: Apple could reveal mini iPhone 5SE on March 21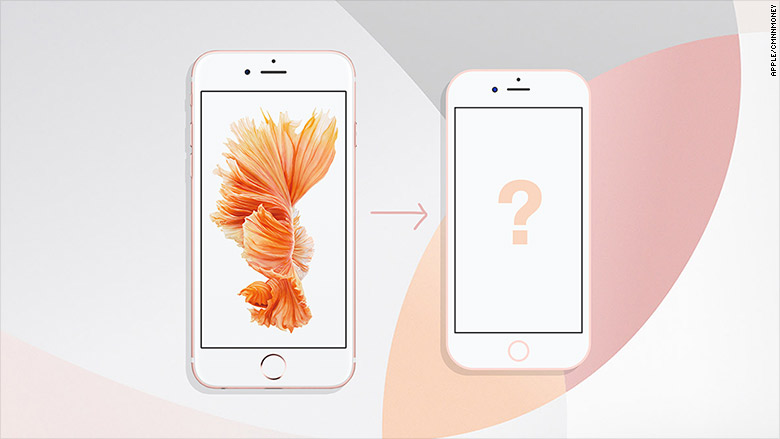 Why go small? Some market research has shown a demand for smaller phones. Apple already offers a range of Mac screen sizes, so why not make a different iPhone for every preference?
iPad Pro but smaller
A new iPad will cram the power of the iPad Pro line in a smaller package. With a 9.7-inch display, the rumored iPad will look similar to the iPad Air line. But inside it will have the Pro's speedier processor. It will be able to connect to Apple's snap-on smart keyboards (expect a new smaller version of the keyboard just for this iPad). And stylus fans can rejoice, as the new iPad will work with the Apple Pencil.
And because tablet photography refuses to die, the iPad could include much improved cameras and a rear-facing LCD flash for better-lit awkward photos.
Related: Leaked image of the new mini iPhone 5SE appears
Apple Watch but prettier
The invite for Monday's event said "Let us loop you in." The event is taking place at 1 Infinite Loop, but more likely it's hinting at some new Apple Watch straps. The Apple Watch itself is expected to remain unchanged, but new bands are an easy way to keep up hype around the wearable before a full upgrade of the hardware.
Apple Event but in your living room
Apple often offers live streams of its big press events on the web. The carefully choreographed announcements are pretty entertaining for eager Apple fans. Sometimes they even include surprise musical guests.
Now Apple (AAPL) is offering a special Apple TV app just for watching Apple press events in the comfort of your own home. Called "Apple Events" the app is available for free in the app store.