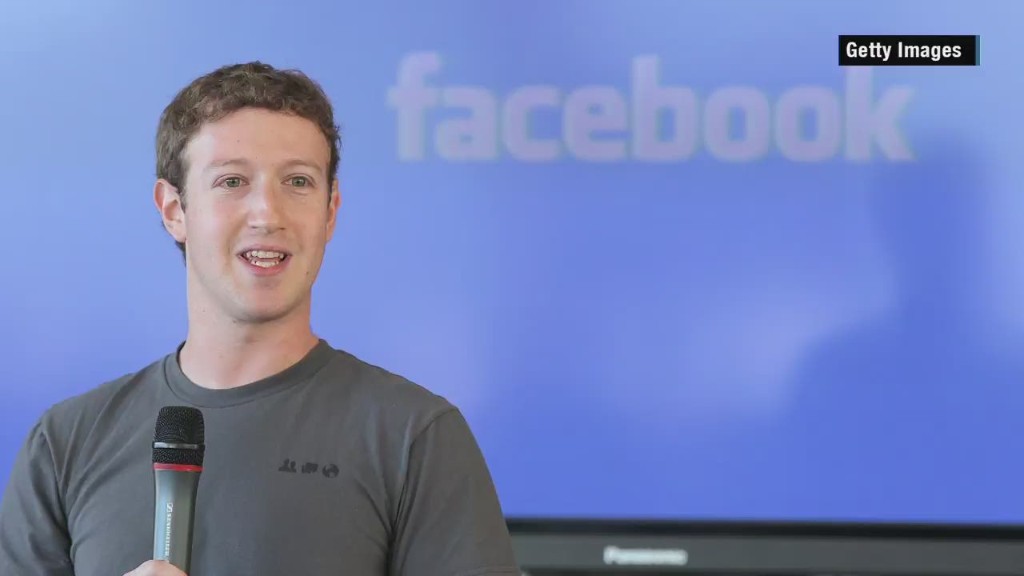 Mark Zuckerberg has been running around the world (literally) but his latest jog in Beijing has caused an uproar.
The Facebook CEO ran through Tiananmen Square earlier this week and posted a photo of it from China on Friday morning.
Some people criticized him for associating himself with a symbol of communism. Others said they were surprised he ran without a face mask given Beijing's pollution problems.
A few mused at the irony of the post itself: Facebook is banned in China, yet here he is, the leader of the company, posting from China.
Those who judged the run most harshly said this was Zuckerberg's way of "sucking up" to the Chinese government -- the people who can let Facebook operate in China and unleash the company's biggest untapped customer base.
"Are you praising communist leaders for allowing you to post your FB update at Tienanmen Square where 26 years ago they crushed young students with tanks?" Tran Vi wrote in the comments section.
"The pollution in Beijing is so bad today that most people won't even go outside without face mask on, and this guy takes a jog past Mao Zedong like he doesn't have a care in the world," Sam Overholt wrote.
A Facebook spokesperson did not immediately respond to requests for comment. Zuckerberg has responded to a few comments on his photo, but none that criticize his run.
Related: Mark Zuckerberg loses patience over racial insensitivity at Facebook
Zuckerberg has visited and posted from Beijing before. But on his last trip, he visited Tsinghua University, where he gave his first speech delivered entirely in Mandarin Chinese.
He also went for a run then, but in the historic city of Xi'an, home of the Terracotta Army.
Zuckerberg set a personal goal of running a mile every day this year. He often posts photos of his jog from his trips abroad, like the ones from Berlin and Barcelona a few weeks ago.
Facebook (FB)faces a tricky political climate in China as it tries to open up for business in the country.
Earlier this year, Facebook made a change to its Android app to let customers in China connect to the social network.
In the fall of last year, Zuckerberg also met with President Xi Jinping while the Chinese leader was in Seattle.