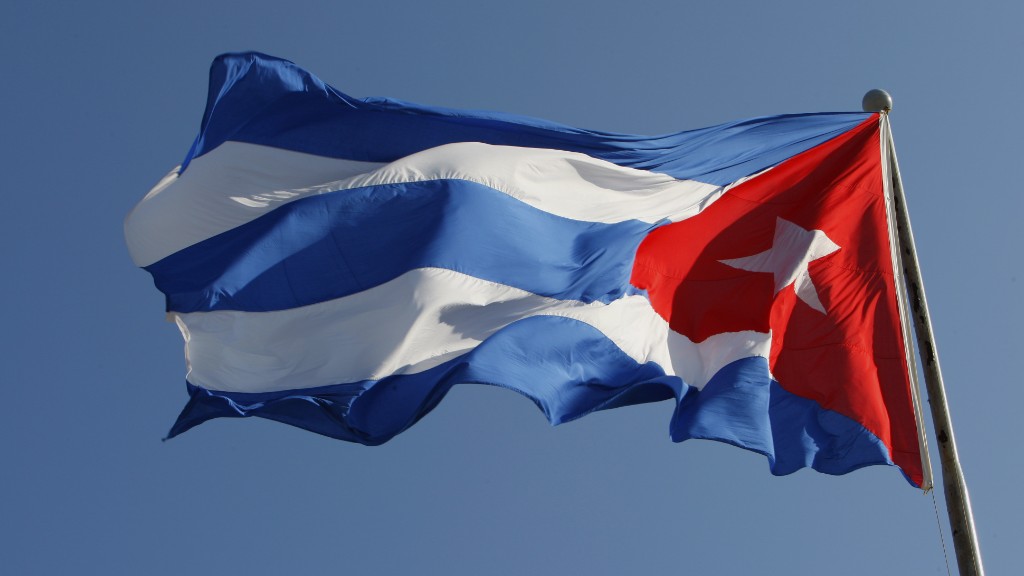 President Obama's historic visit to Cuba is preceded by another historic moment: a U.S. company says it will run hotels in Havana.
Starwood Hotels made the announcement Saturday and said it will be the first American company to do so in 60 years.
It's another sign of a bolstered relationship between Cuba and the U.S., which severed ties in 1961 after Communist Fidel Castro rose to power.
U.S. President Barack Obama and Cuban President Raúl Casto -- Fidel's brother -- have worked to restore diplomacy. Commercial flights between the countries are in the process of being restored, and though tourism is still technically illegal under U.S. law, it will be easier for Americans to visit Cuba.
Related: 2015: Cuba's 'renaissance' year
Now Starwood -- which is headquartered in Connecticut -- says it has inked contracts to run three Cuban hotels. The company plans to renovate the Colonial-era Hotel Inglaterra and convert Hotel Quinta Avenida into a Four Points by Sheraton.
Starwood also plans to take over the palatial Hotel Santa Isabel, which has hosted a slew of celebrities and former President Jimmy Carter.
Related: A how-to guide to visiting Cuba that finally makes sense
Keith Grossman, a vice president at Starwood, added that the company plans to "locally source art, décor, food, and materials" so that the hotels offer "authentic experiences."
The hotel and resort management company currently runs 1,300 properties in 100 countries. It operates chains including Westin, St. Regis and W.
A reporter's personal journey to Cuba
The company's announcement came the day before Obama touched down in Cuba. It's the first visit to the country by a sitting U.S. president in almost 90 years.
Following close behind, Marriott International announced Sunday that U.S. officials have cleared it to pursue business transactions in Cuba. It said it's "in discussions to develop a hospitality relationship with potential partners."
On Friday, Starwood said it is pulling out of a buyout deal from Marriott and and decided instead to take a $12.8 billion all-cash bid from a Chinese insurer.