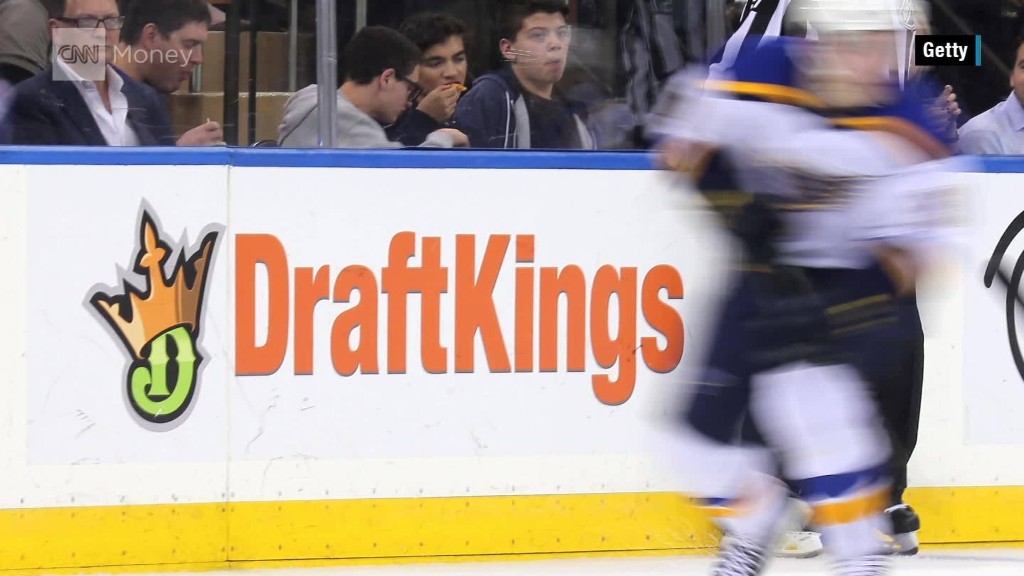 DraftKings and FanDuel are leaving New York.
The state's attorney general, Eric Schneiderman, said Monday he reached a deal so that the daily fantasy sports sites will "stop taking bets in New York State."
The agreements mean DraftKings and FanDuel must leave the state until lawmakers take action to let them in, or a judge rules in their favor in a pending court case. In that case, the sites could open back up for New Yorkers.
A deal barring DraftKings and FanDuel from New York is a major victory for Schneiderman.
Related: Virginia law a major victory for fantasy sports
He's been trying to oust them since October last year. Schneiderman argues that fantasy sports sites that run daily games violate gambling laws, because they are based on luck instead of strategy.
Yahoo (YHOO), which also operates a daily fantasy sports site, was subject to Schneiderman's investigation as well, but it hasn't been formally ordered to shut down in New York.
On Tuesday, Schneiderman issued a press release saying Yahoo (YHOO) agreed to stop taking money from New York players as well.
In December, a judge granted DraftKings and FanDuel permission to continue operating in New York while the companies' legal proceedings continue.
Both sites have advocated heavily for a law that would make daily fantasy sports legal, arguing that concerns about gambling law violations can be quelled if states set up regulatory framework for the industry. Virginia recently did just that, marking a major victory for DraftKings and Fanduel.
Related: Why fantasy football is legal
There's no guarantee that lawmakers will take up the issue before New York's current legislative session ends in June.
In statements issued Monday, DraftKings and FanDuel said they plan to try to get a new law passed.
"FanDuel is headquartered in Manhattan...[and] while it is disheartening for us to restrict access to paid contests in our home state, we believe this is in the best interest of our company, the fantasy industry and our players while we continue to pursue legal clarity in New York," the company said.
DraftKings also says it plans to "continue to work with state lawmakers to enact fantasy sports legislation."
Schneiderman launched a probe into the companies in October 2015, following rumors that employees at fantasy sports sites were profiting from inside information.