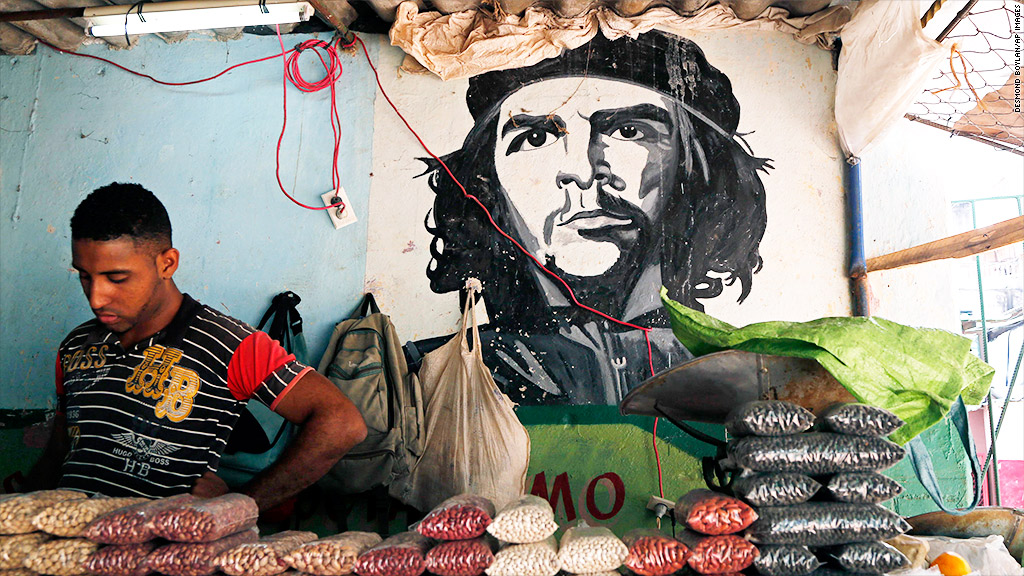 The deal to create the world's largest hotel chain is back on again.
Marriott International (MAR) announced Monday it has signed a revised deal to buy Starwood Hotels & Resorts Worldwide (HOT).
The combo would put Starwood brands like Sheraton, Westin and W under the same ownership as Marriott, Courtyard and Ritz-Carlton. Starwood owns 1,300 hotels and resorts in 100 countries and has 180,000 employees. Marriott has 4,400 properties in 87 countries.
The new deal comes three days after Starwood said it had determined a competing bid from a Chinese firm was superior to an earlier Marriott bid.
Marriott and Starwood had initially agreed to a combination last November. The deal had been set to close at the end of this month, but an investment group led by Anbang Insurance Group jumped in with a higher cash offer for Starwood.
Starwood said one good thing about the revised Marriott bid, compared to the Anbang offer, is that it had already been cleared by regulators.
Related: Starwood taking over 3 historic Cuban hotels
Marriott's new bid comes in at $13.6 billion, up from its earlier $13 billion offer. The new offer is 20% in cash, and the rest is Marriott stock. Anbang's bid was $13.3 billion in cash. Shares of Starwood gained about 4% in trading Monday, while shares of Marriott lost about 2%.
But this might not be the final bid. Marriott CEO Arne Sorenson confirmed on a call with investors Monday that Starwood is still contractually permitted to consider other offers before the Marriott deal closes. Marriott would be due a $400 million break-up fee if the deal does not go through.
A spokesman for Anbang declined to comment on whether it will increase its bid for Starwood.
Anbang already owns the Waldorf Astoria in New York. A week ago, it was close to wrapping up a separate deal to buy Strategic Hotels & Resorts group from investment firm Blackstone Group (BX), according to a source familiar with those negotiations.
Chinese investors have been acquiring foreign firms at a record rate.
Last month, a Chinese-led group agreed to buy the Chicago Stock Exchange. Chinese Internet firms Kunlun and Qihoo (QIHU), backed by two Chinese private equity funds, offered $1.2 billion for the company that owns the Opera browser.
-- CNN's Clare Sebastian and Mark Thompson contributed to this report.