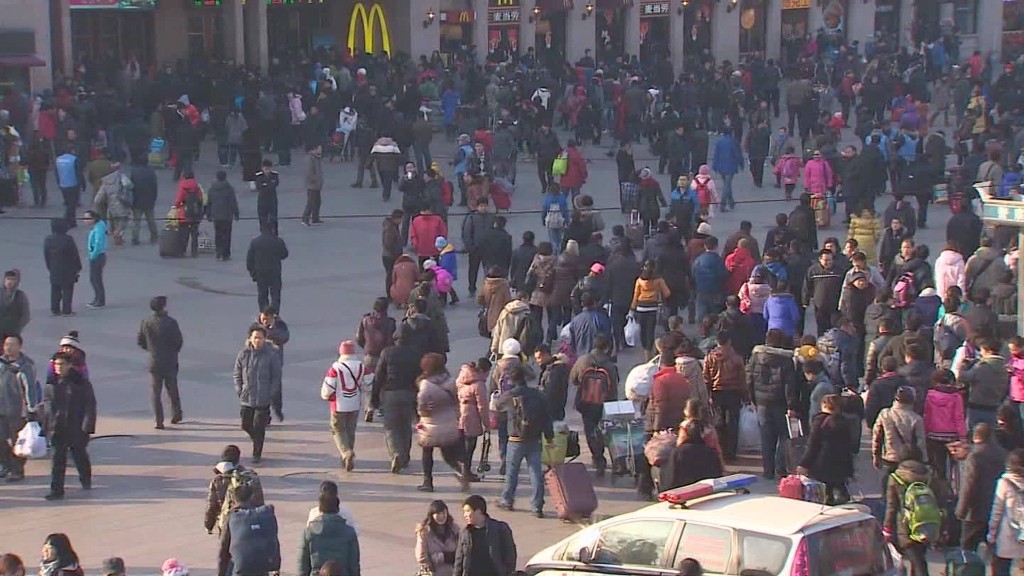 High levels of debt at Chinese companies are making the country's central bank chief uneasy.
Zhou Xiaochuan, the governor of the People's Bank of China, has warned that lending to corporations is "on the high side" compared with the overall size of the Chinese economy.
He made the comments at a forum of policymakers and business leaders in Beijing on Sunday, saying the situation poses a risk to the world's second largest economy.
China's debt levels have climbed rapidly in recent years.
A report by the McKinsey Global Institute last year estimated China's total debt had soared to nearly three times gross domestic product by mid-2014, reaching a higher level than that of the United States.
The steep increase was largely driven by companies' borrowing, McKinsey said, giving China "one of the highest levels of corporate debt in the world."
Related: China credit rating outlook cut to negative over debt concerns
With the Chinese economy slowing down but lending continuing to increase, concerns are rising about the ability of companies to manage their debts, especially in beleaguered industries like steel and other commodities.
The credit rating agency Moody's warned earlier this month that "high and rising" indebtedness of Chinese state-owned enterprises could result in "a sharp slowdown in economic growth" or inflict damage on banks' balance sheets.
Zhou said Sunday that one way to help tackle the problem is to step up the development of China's financial markets so that companies can raise more money through selling stock rather than taking on debt.
China's new five-year economic plan aims to upgrade its financial market system, he said.
There's no doubt that there's room for improvement: China sacked its top market regulator last month following a jarring stock market crash last summer and further turmoil at the start of this year.
-- Shen Lu contributed to this report.