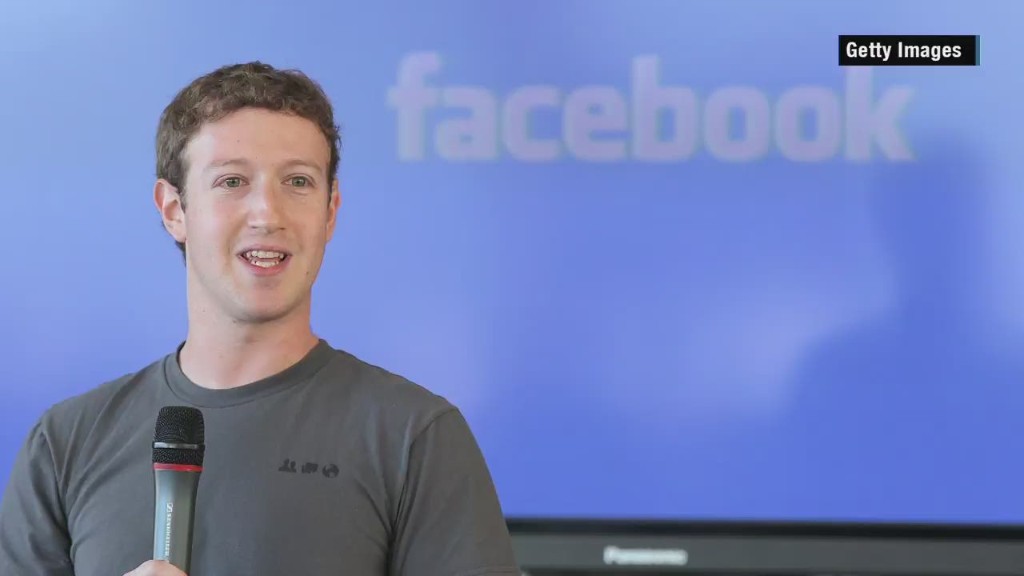 Mark Zuckerberg met with China's propaganda chief on Saturday, but his latest Facebook post on China skipped right over that.
The Facebook (FB) CEO shared photos of himself walking on the Great Wall, but made no mention of his meeting with Liu Yunshan, director of the Chinese Communist Party's Propaganda Department.
"I'm in Beijing for the China Development Forum, where I'm meeting Chinese leaders from the public and private sectors," he wrote on Monday.
Zuckerberg met with Liu the day after people called him out for "pandering" to the government for jogging through Beijing without a face mask.
According to a Chinese state media report, Zuckerberg is said to have praised China's accomplishments in the development of its Internet. He also reportedly said he wanted to better understand the country and work with China's tech leaders.
A Facebook spokeswoman told CNNMoney on Saturday that the two men discussed "the future of Internet development."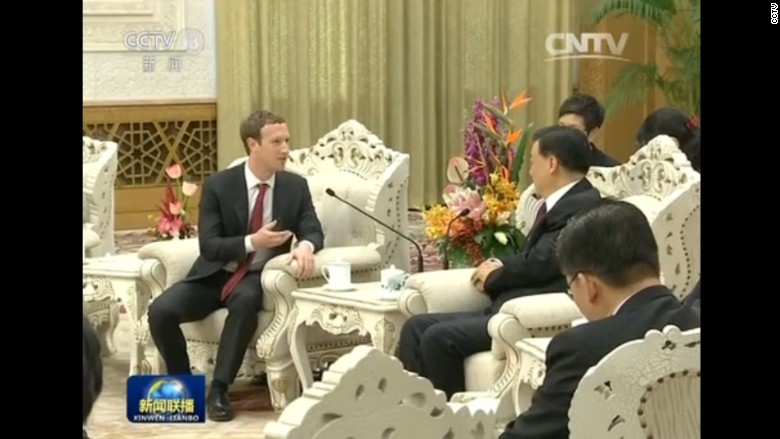 Facebook is still banned in China, and it's unclear whether or not Zuckerberg talked about plans to change that status. The Facebook spokeswoman said she didn't have any further details to share.
Related: Mark Zuckerberg criticized for running in Beijing without a mask
It's no secret that Zuckerberg has been trying to build relationships with China's leaders for years. It's a tricky tactic draws much-warranted scrutiny.
When Internet regulator Lu Wei visited the company's headquarters in December of 2014, Zuckerberg had a book by President Xi Jinping on his desk.
He visited Beijing earlier that same year -- and gave one of his first public talks entirely in Mandarin, then met with Wang Qishan, one of the seven Politburo Standing Committee members.
In the fall of 2015, he and other tech executives hosted Xi at a meeting in Seattle.
Related: Mark Zuckerberg loses patience over racial insensitivity at Facebook
On the same day that he met with Liu, Zuckerberg also hosted a "fireside chat" with Alibaba (BABA) founder Jack Ma at the China Development Forum. The conference is put on by the government's research arm.
The two tech leaders talked about virtual reality, artificial intelligence, and entrepreneurship using Mandarin and Chinese.
Zuckerberg's public appearances in China indicate how proficient his Mandarin skills have become since he first started learning the language six years ago.
-- CNN's Kevin Wang contributed to this report.