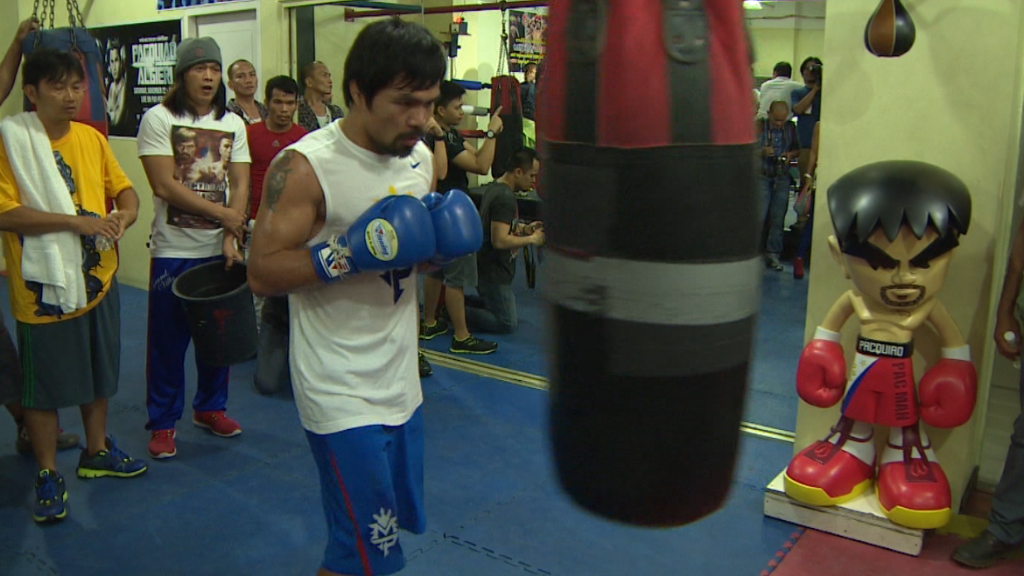 Atlanta's chance to host a Super Bowl could get sacked by an anti-gay rights bill now on the governor's desk.
The National Football League warned that if the legislation becomes law, the city could miss out on hosting one of three upcoming Super Bowls.
"NFL policies emphasize tolerance and inclusiveness, and prohibit discrimination based on age, gender, race, religion, sexual orientation, or any other improper standard," said NFL spokesman Brian McCarthy. "Whether the laws and regulations of a state and local community are consistent with these policies would be one of many factors NFL owners may use to evaluate potential Super Bowl host sites."
The Georgia legislation would let churches and pastors refuse to perform same-sex marriages. It would also let religious organizations fire employees whose practices or religious beliefs clash with their own. Critics of the bill argue that it would allow widespread discrimination against members of the LGBT community.
The bill, which passed last week, was a response to the Supreme Court ruling to allow same-sex marriages nationwide.
Atlanta is a contender to host the Super Bowls in 2019, 2020 and 2021, along with South Florida, Tampa Bay, New Orleans and Los Angeles. NFL owners are slated to vote on host cities in May.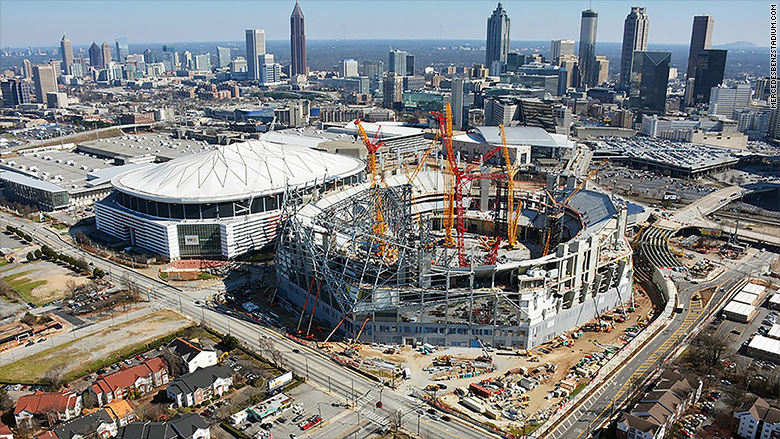 Atlanta is currently building a new NFL stadium with the help of an estimated $600 million in state and city tax dollars. The arena, called Mercedes-Benz Stadium, is set to finish in time for the 2017 NFL season. The NFL typically rewards cities that build new stadiums by letting them host a Super Bowl.
Related: Georgia passes 'religious freedom' bill
Georgia Gov. Nathan Deal, a Republican, has not said whether he'll sign the measure. He did oppose an earlier version of the bill. But this version passed both houses of the Georgia legislature with enough support to override a veto.
Business groups opposed to it are pointing to the NFL's statement as proof that such a law would hurt the Georgia economy.
But at least some of the law's supporters balk at bringing football into the equation.
Don Hattaway, a Cartersville, Ga, Baptist pastor and the former president of the Georgia Baptist Convention, tweeted that state residents are being told to give up their religious freedom in order to host a game.
This isn't the first time the NFL used the Super Bowl to flex its political muscle. The league moved the location of the 1993 Super Bowl from Phoenix to Pasadena, Calif. after Arizona rescinded a state holiday to honor Martin Luther King in 1987. The Super Bowl returned to Arizona in 1996, after the state reinstated the Martin Luther King holiday.
But the NFL doesn't always use the Super Bowl's location to weigh in on debates. For instance, it didn't heed calls to move the 2017 Super Bowl out of Houston after voters repealed an LGBT-rights law last fall.