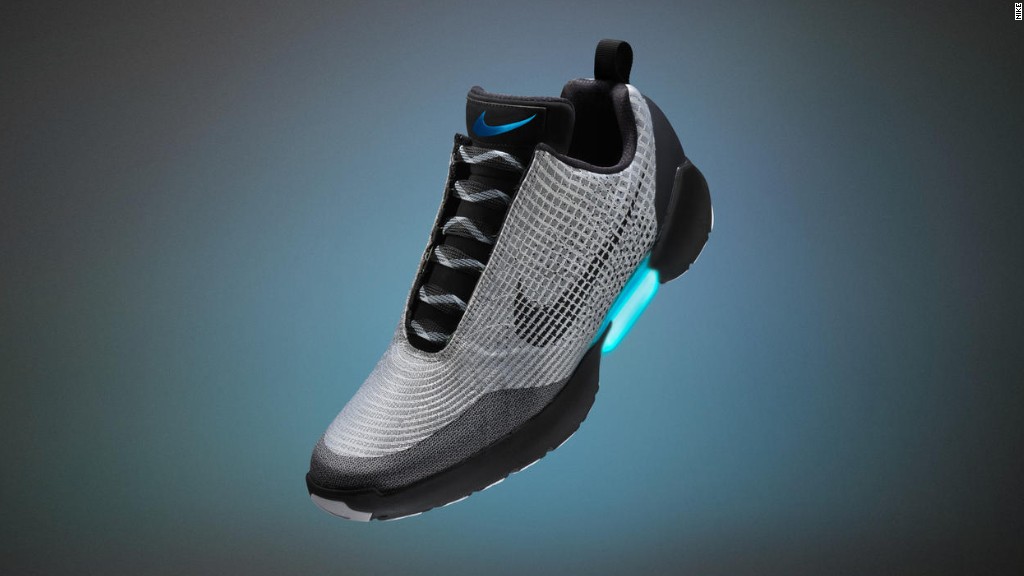 Not even the high-flying Nike can be perfect every time.
Nike (NKE) threw up a bit of an air ball late Tuesday by saying sales jumped "only" 8% last quarter. That failed to meet Wall Street's lofty expectations and sent Nike stock dropping almost 5% on Wednesday.
The "miss" was a sign of rising competition from Steph Curry and the Under Armour (UA) brand as well as the impact of the stronger U.S. dollar. Nike had been on quite the hot streak until this week, with its stock besting not only Under Armour but virtually every Dow stock.
Nike, which recently reached a lifetime sponsorship deal with NBA superstar LeBron James, warned investors it won't always be operating on all cylinders. "Not every dimension of our portfolio will have the same level of momentum in each and every period," Andrew Campion, Nike's chief financial officer, told analysts during a conference call.
Nike dropped nearly 5% on Wednesday, easily making it the worst performing stock on the Dow.
Related: Thanks Steph Curry! Under Armour stock and sales soar
Despite the sales dud, Nike continues to perform very well overall. Nike's profits rose by more than expected last quarter and futures orders -- a key growth metric -- jumped by a solid 12% globally.
Nike also generated impressive growth around the world, posting double-digit sales increases in North America and rapid growth of 23% in both China and Japan.
Related: Nike unveils auto-lacing
But like many other companies that make a chunk of their sales overseas, Nike faces currency challenges. The strong U.S. dollar makes products like sneakers more expensive for overseas buyers. Nike said its sales would have been up 14% if currency fluctuations are removed.
Nike is also facing greater competition these days. Under Armour has been on a sponsorship roll, locking up endorsement deals with athletes before they hit superstardom including golfer Jordan Spieth and Carolina Panthers quarterback Cam Newton.
Under Armour's biggest star is Curry, the new face of the NBA. Those endorsement deals seem to be working, with Under Armour's footwear sales nearly doubling last quarter.