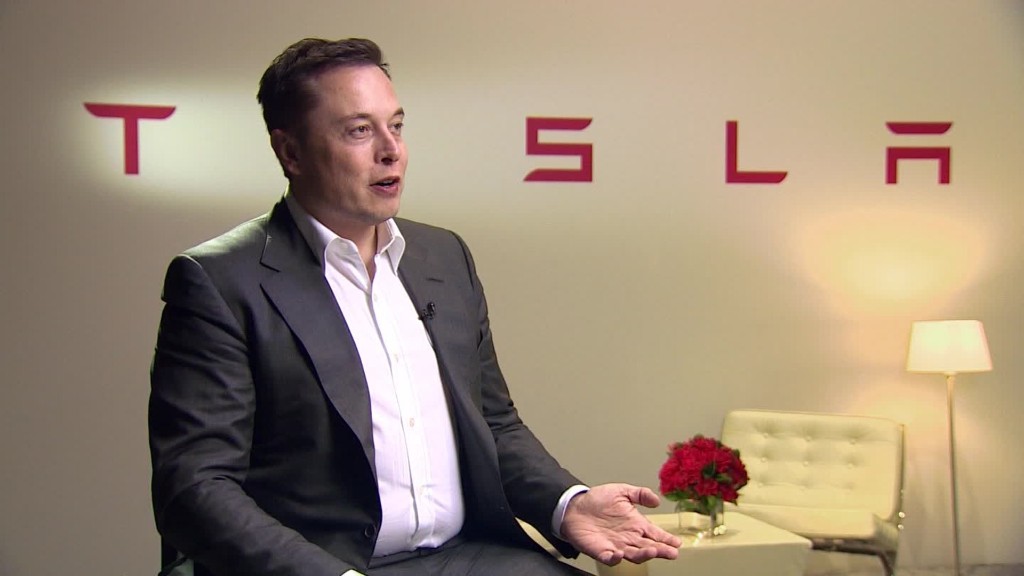 Die-hard Tesla fans will be able to reserve a new Tesla Model 3 next week, and the company has outlined exact reservation times and prices.
Tesla (TSLA) said reservation fees will be about $1,000 per vehicle, but some customers will pay more -- or less! -- depending on their local currency.
Americans will have to put down an even $1,000, while their Canadian neighbors will only have to pay CDN $1,000, which works out to just over $750 U.S. dollars.
Danish customers will have to fork over the most: their 10,000 Danish krone fee equates to about $1,500.
Brits will have a £1,000 fee, equivalent to $1,410.
The Model 3 is set to be Tesla's first mass-market vehicle, costing around $35,000. It will be a sedan like the popular Model S, but the company has kept the design details under wraps.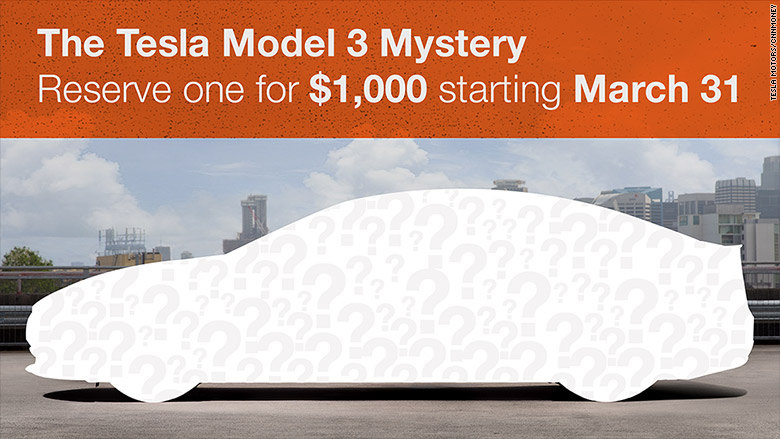 The company will begin taking reservations in stores on Thursday, March 31 -- hours before the "live unveil" of the new car at 8:30 p.m. PDT (West Coast U.S. time).
The big reveal will be broadcast live on the website, and customers will be able to make online reservations once the event begins.
Related: $500 Tesla Model S for kids
Tesla expects to begin producing the Model 3 in late 2017, and deliveries will start in North America before moving to Europe and Asia.
Ramping up production could take a while, so it could easily be 2018 before some early buyers get their hands on a car.
The electric car company also noted that orders from current Tesla owners will take priority over new customers.
"For those who aren't Tesla owners yet, this means the fastest way to buy a Model 3 is to buy a Model S or Model X," it said in a statement.