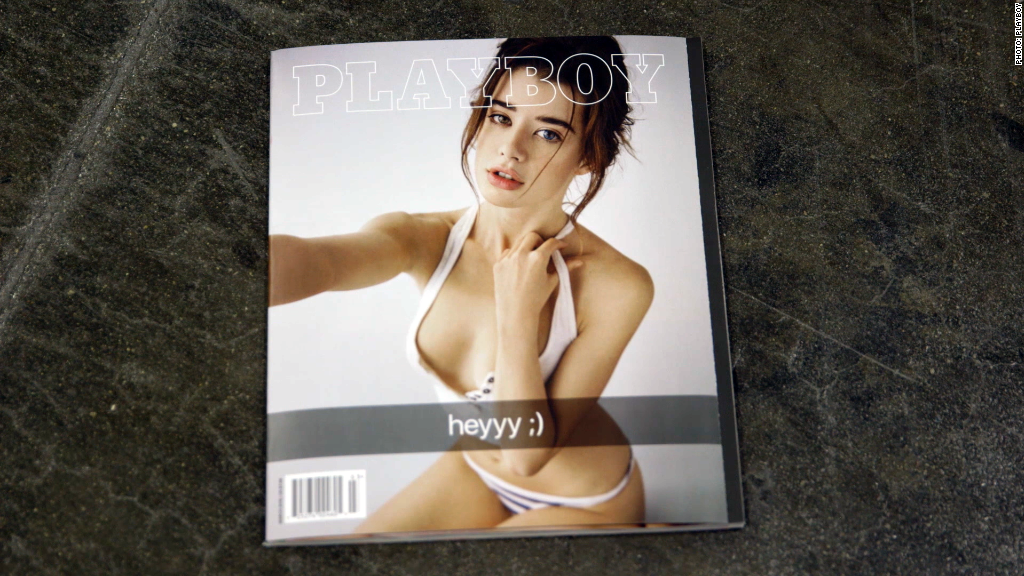 First it was the Playboy mansion, and now there's a for sale sign in front of the whole company.
As Playboy Enterprises rolls out revamped issues of its magazine, minus the nudity, the company is exploring a sale, Playboy CEO Scott Flanders says.
A sale -- which could value the company's assets at more than $500 million -- would include Playboy's web site, the magazine, the mansion, licensing deals, and various entertainment extensions.
Flanders said in a phone call Thursday that sale of the company "arose out of the interest in the sale of the mansion."
In January, the company put the Playboy Mansion up for sale for $200 million. But according to the sale terms, the elderly founder of the magazine Hugh Hefner must be allowed to live at the mansion for the rest of his life. It has not been sold yet.
Related: Playboy Mansion listed for $200 million, Hefner included
As discussions about a mansion sale progressed, Playboy expanded its engagement with the L.A.-based investment firm Moelis & Company.
"Previously we engaged them in the fall to grow the media business and to separately list the mansion," Flanders said. "And as part of that they had inquiries as to whether the company could be sold. And several well funded entities have expressed interest."
Flanders said the interest is coming from both domestic and international buyers. Domestically he said there's interest from a "well-funded multi-channel brand management company" and internationally there is interest from a media company.
He declined to name any specific suitors.
Related: Playboy to eliminate nude photos from the magazine
In the past, Flanders has said Playboy magazine is the ambassador for the brand, even though the magazine doesn't make a profit. Monthly circulation numbers have dropped to 800,000 from more than 5 million at the height of its popularity.
Earlier this month, Playboy entered a new era with its first issue without fully nude photos. Flanders says new advertisers have embraced the change.