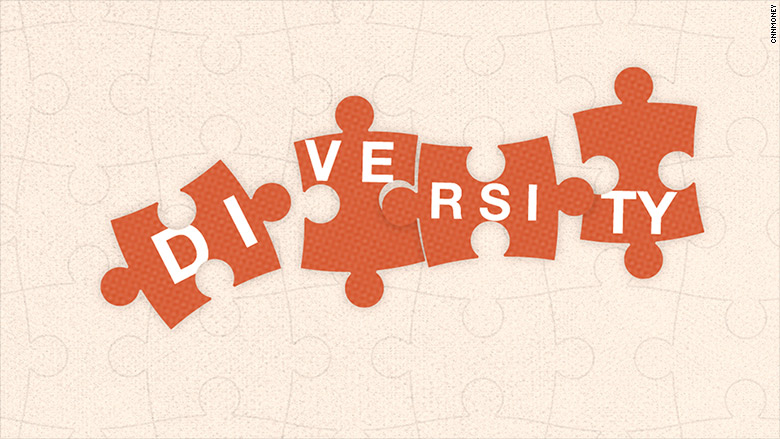 Women and minorities are penalized for promoting diversity in the workplace.
When they hire other women or minorities -- it actually reflects poorly on them. It's seen as threatening the status quo, which tends to be dominated by white men.
These are the findings from a new study, published on Wednesday in the Harvard Business Review.
The authors -- Stefanie K. Johnson and David R. Hekman, both business school professors at the University of Colorado -- surveyed 350 high-level executives to understand how they viewed cultural, religious, gender and racial differences in the workplace. They compared this with feedback from their bosses on their competency and performance. The female and nonwhite executives who said they valued diversity -- and acted accordingly -- were consistently rated worse by their superiors.
Separately, the authors conducted a study to understand how hiring decisions are viewed. The 307 participants evaluated fictional hiring decisions, along with photos of both the hiring manager and the candidate. They were asked to rate the competency and performance of the manager who made the hire.
The findings held: Women and minorities who didn't hire a white man were judged negatively.
White men, however, aren't viewed any differently for valuing diversity, according to both studies. Even for them, the findings are neutral -- they didn't receive higher ratings for promoting diversity.
It's troubling given that, even today, white men make up the majority of leadership roles in Corporate America.
Related: The top 100 tech investors are mostly white men
"I'm not surprised that valuing diversity was negative for women and minorities," Johnson told CNNMoney. "I am surprised it wasn't positive for white men."
The study's findings are something I've seen play out in the real world.
In December, Rosalind Brewer, the CEO of Sam's Club, said she prioritized diversity at the company and received a lot of backlash. People said Brewer, who is black, was "racist" toward white people and rallied to boycott the company's stores. Walmart (WMT) (the parent company of Sam's Club) had Brewer's back in the uproar.
Similarly, in reporting on diversity in tech, I've heard stories of management deterring employees from getting involved with minority-focused internal groups, saying that it "looks bad."
"Companies consistently say they value diversity, that they want people who can work in a diverse environments," said Johnson. "There seems to be a gap between what people say and what they value."
The study -- which surveyed executives across many industries -- didn't evaluate whether the companies had any kind of diversity inclusion training, diversity recruitment strategies, or unconscious bias workshops in place.
Related: Silicon Valley engineer: 'We're in a precarious moment with race relations'
Such training has become popular among tech companies, which have professed to do better when it comes to creating more diverse workforces.
"If a company actually puts effort behind this, maybe [some employees] won't have that same unconscious bias," said Johnson. "I would hope that would make a difference."