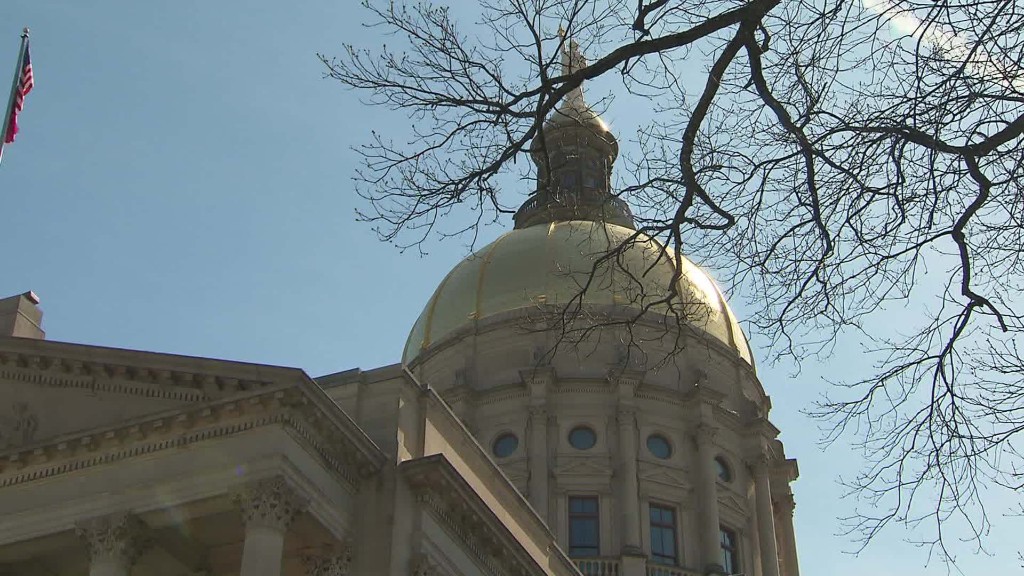 Major corporate leaders are lining up to denounce a controversial "religious liberty" proposal they say would severely curtail the rights of Georgia's LGBT community.
Salesforce (CRM), Disney (DIS), Unilever (UL) and Intel (INTC), along with a coalition of media and film companies, have spoken out against the legislation, which has been approved by state lawmakers. They've been joined by groups that represent hundreds of other major firms.
Georgia Prospers, which represents more than 480 companies, is a staunch opponent of the bill. Members include some big companies with large operations in Georgia -- including Coca-Cola (KO), Delta (DAL), Home Depot (HD), UPS (UPS) and Marriott (MAR).
Tech giants Apple (AAPL), Microsoft (MSFT), Twitter (TWTR) and Dell have urged the governor veto the bill.
Many of the businesses who publicly oppose the proposal have issued strong statements. Some have gone further, threatening to reduce investment in Georgia if the measure becomes law.
The bill -- HB 757 -- gives faith-based organizations in Georgia the option to deny services to gay people. Supporters say the measure protects religious freedom, while opponents have described it as "anti-LGBT" and "appalling."
The state's Republican governor, Nathan Deal, has until May 3 to sign or veto the bill.
Salesforce.com: 'We can't have a program in Georgia'
Salesforce CEO Marc Benioff, who helped lead the fight against a similar law in Indiana, has threatened to reduce investment in Georgia and move his company's Salesforce Connections conference out of the state.
"It is unacceptable to our employees and it is unacceptable to all of our stakeholders. We can't have a program -- a major conference or a major employment surge -- in Georgia when it becomes a discriminatory state," CEO Marc Benioff told CNN.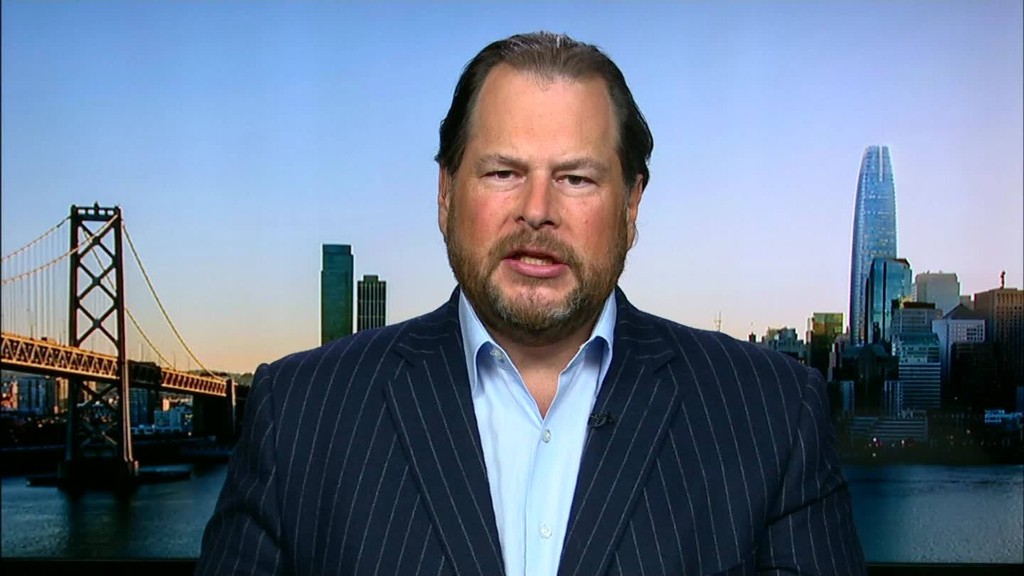 Disney: We will stop filming in Georgia
Disney (DIS) -- along with its Marvel Studios arm --says it will halt film and television production in Georgia if the bill becomes law.
Pinewood Studios, located near Atlanta, is often used by Marvel. The studio filmed "Civil War" and "Guardian of the Galaxy Vol. 2" at the production center.
"Disney and Marvel are inclusive companies, and although we have had great experiences filming in Georgia, we will plan to take our business elsewhere should any legislation allowing discriminatory practices be signed into state law," a Disney spokesperson said.
Unilever: We'll 'reconsider investment'
Unilever CEO Paul Polman said he will "reconsider investment" in Georgia if the bill is signed.
Intel: CEO says the 'right thing' is to veto
Intel CEO Brian Krzanich has urged Deal to veto the bill, saying his company opposes "discrimination in all forms."
Media and film companies: We'll take our films elsewhere
The Human Rights Campaign recently called on Hollywood to speak out against the bill, a move that threatens Georgia's $6 billion film industry. A slew of companies have responded, and some have threatened to halt production in the state.
-- The Weinstein Company said it will move production of its biopic of Richard Pryor out of Georgia "if this unlawful bill is enacted."
-- AMC Networks (AMCX), whose TV hit "The Walking Dead" is filmed in Georgia, said "discrimination of any kind is reprehensible" and called on the governor to reject the bill.
-- Time Warner, (TWX) which owns Turner and CNN, pressed Deal to "exercise his veto" of a bill it called "a contradiction to ... the type of workplace we guarantee to our employees." Thousands of Time Warner workers are based at Turner's Atlanta headquarters.
-- Live Nation (LYV) CEO Michael Rapino also asked Deal to veto: ".@GovernorDeal do the right thing and Veto House Bill 757. Proud to be an #LGBTQAlly."