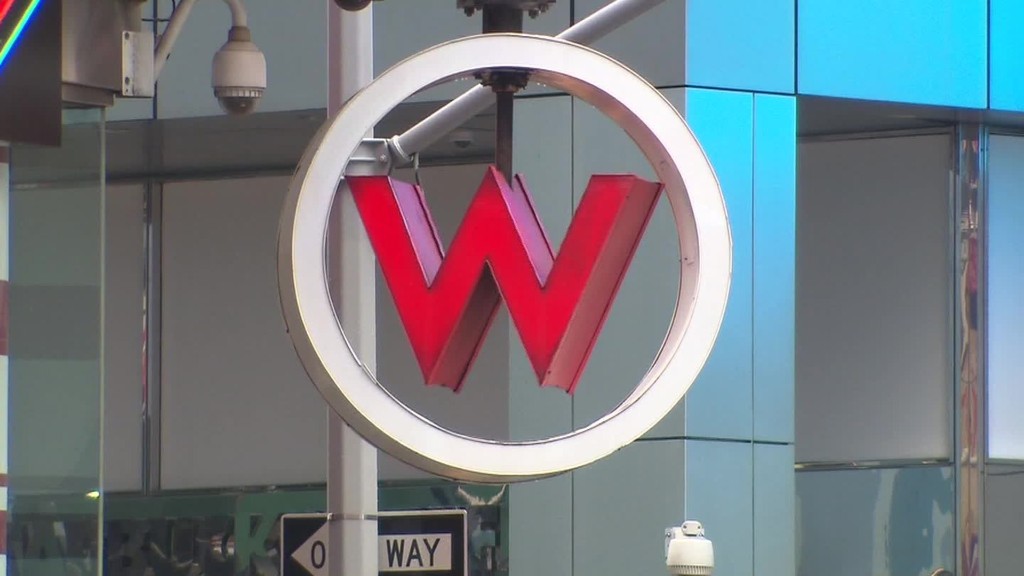 Boom. A dealmaker in China just fired another salvo in the bidding war over Starwood Hotels.
Anbang Insurance Group is now offering $82.75 per share in cash, or $14 billion. The competing offer from Marriott International (MAR) is worth about $13.6 billion in cash and stock.
Starwood (HOT) owns the Sheraton, Westin and W brands, while Marriott owns Courtyard and Ritz-Carlton.
Starwood said its board of directors has determined the Anbang offer is "reasonably likely" to lead to a "superior proposal."
However, Starwood's board stopped short of endorsing the new Anbang bid. Starwood said it will "carefully consider the outcome" of the Anbang discussions, and continues to recommend shareholders support the Marriott offer.
Related: This Chinese dealmaker wants to buy some of the world's top hotels
Investors had been betting Anbang would sweeten its offer. Shares of Starwood traded above $82 a share last week and are currently around $84.30, signaling the bidding war may not yet be over.
Marriott said in a statement Monday that it remains "confident" its Starwood agreement is the "best course for both companies." Marriott said it will "monitor" talks between Starwood and Anbang ahead of a scheduled April 8 vote by the shareholders of both hotel chains.
Marriott also urged Starwood investors to give "serious consideration" to whether Anbang will even be able to close its proposed transaction given uncertainty over financing and regulatory approvals.
The battle began back in November when Marriott and Starwood agreed to combine. The deal was expected to close at the end of March, before Anbang stepped up to the plate with a higher all-cash offer. Deals valued in all-cash are generally preferred as they offer investors greater certainty. Marriott countered with a better offer of its own that Starwood approved.
One key factor to keep in mind: Starwood would be on the hook to pay Marriott $400 million to $450 million if it reaches a deal with another party. Perhaps that's why Marriott stock jumped 4% on Monday.
Related: China is on a major global shopping spree
Anbang is not well known by most Americans, but the Chinese insurance company is a serial dealmaker. In addition to the Starwood deal, it's also close to acquiring Strategic Hotels & Resorts Group from Blackstone Group (BX) for $6.5 billion, according to a source familiar with those talks.
Anbang already set the record for the biggest Chinese real estate acquisition in the U.S. with its 2014 purchase of New York's iconic Waldorf Astoria hotel.
Chinese companies have been on a global shopping spree this year, announcing a total of $104 billion in acquisitions, according to Dealogic. That's nearly the same amount that they made all of last year.
--CNNMoney's Chris Isidore and Sophia Yan contributed to this report.