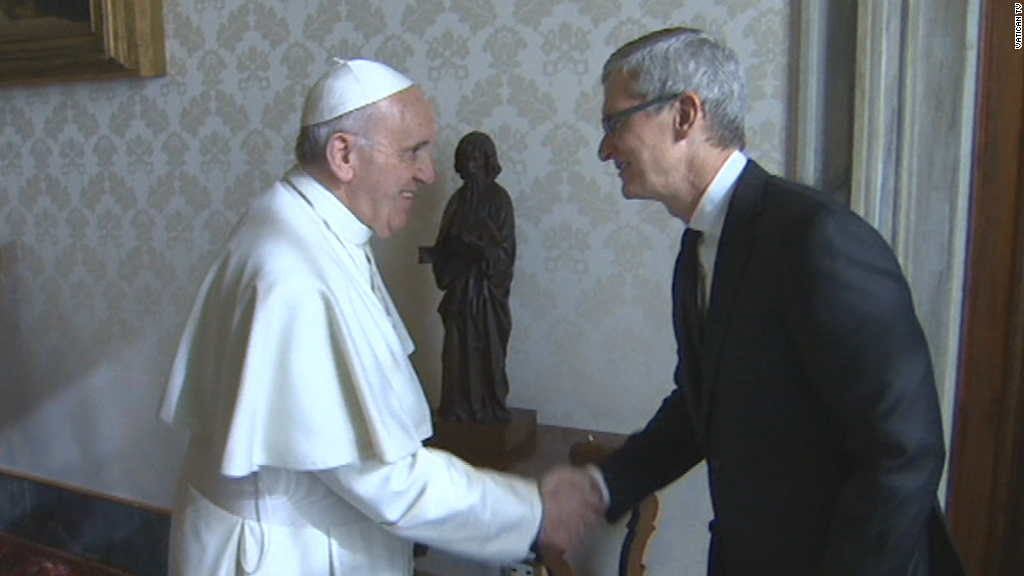 Mother Mary Angelica of the Annunciation, a Catholic nun who started a TV station in a garage that grew into a religious media giant, died on Easter Sunday, according to her company.
She was 92.
Mother Angelica launched Eternal Word Television Network (EWTN) in 1981 a few years after falling out with a manager at a TV station whose studio she had been using to produce programs.
From its humble beginnings in a garage at an Alabama monastery, EWTN expanded over the years into an influential TV, radio and online operation. Its channels now broadcast to 264 million households around the world, according to its website.
Related: Pope Francis gains 1 million Instagram followers in under 12 hours
"Mother Angelica is the only woman in the history of television to found and lead a cable network for 20 years," Raymond Arroyo, the managing editor of EWTN's news division, said in a video statement.
Angelica appeared regularly on the network, hosting "Mother Angelica Live," a show on which she led religious discussions with TV viewers.
"She founded and grew a network that appealed to everyday Catholics, understood their needs and fed their spirits," Archbishop Charles Chaput of Philadelphia, a member of the network's board of governors, told EWTN News.
After stepping down from leading EWTN in the early 2000s, Angelica suffered a stroke that impaired her speech and limited her mobility, Arroyo said.
EWTN's success was recognized by the leaders of the Catholic Church. In 2009, Pope Benedict XVI awarded one of the Vatican's top honors to Angelica and the network's former chairman for their work.
Social media lit up over the news she had died. Her name was trending late Sunday on Facebook and Twitter, where users circulated announcements of her death, links to obituaries and their own goodbyes.
Twitter user @dotcoug wrote, "Mother Angelica inspired me. Her suffering and prayers have helped so many."