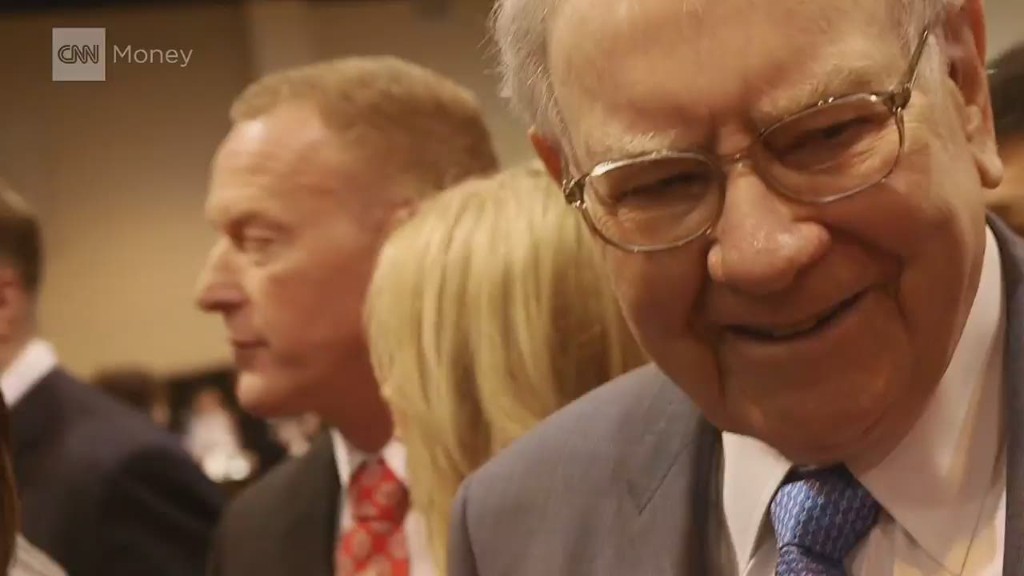 Warren Buffett has upped his stake in Wells Fargo to 10%, and in the process, opened himself to more scrutiny from the Federal Reserve.
The Fed views 25% ownership as a controlling interest in a bank, but since September 2008, it has paid "particular attention" to investors who take a stake of 10% or more.
The central bank reviews each double-digit investment on a "case-by-case" basis, and scrutinizes those deals to ensure the buyers don't get any unethical perks. It also doesn't allow double-digit stakeholders to sit on a bank's board (Buffett isn't a Wells Fargo director).
The Fed may also decide that it needs to approve additional share purchases if Buffett wants to buy even more of the bank.
Buffett disclosed his increased stake, now worth $24 billion, in a regulatory filing on Monday. In the filing, he said that he had no intention of changing the way the bank is run.
So why is he buying more of Wells Fargo? Business is booming, yet the stock has fallen 11% this year.
"Bank profits were setting records last year, yet bank stocks are at their lowest point in years," said Dick Bove, a veteran banking analyst at Rafferty Capital. "Warren Buffett sees a misvaluation."
Buffett's Berkshire Hathaway (BRKA) had owned 9.8% of Wells Fargo (WFC) at the end of 2015. Berkshire first bought shares of the bank in 1989.
He owns 16% of American Express and smaller stakes in Goldman Sachs (GS) and U.S. Bancorp. But Buffett has repeatedly called Wells Fargo his favorite bank.
In his most recent letter to shareholders, Buffett praised Wells Fargo's management, saying the bank's managers are "both talented and shareholder-oriented."
Wells Fargo is one of Berkshire Hathaway's largest holdings, second only to Kraft Heinz (KHC) and well ahead of Coca-Cola (KO), IBM (IBM) and American Express (AXP).
"We value Berkshire Hathaway as a long-term shareholder and customer and appreciate the confidence that Berkshire's executive team has shown in Wells Fargo," a bank spokesman said in a statement.
A spokesman for the Federal Reserve did not respond to a request for comment about how closely it would scrutinize Buffett's Wells Fargo investment.