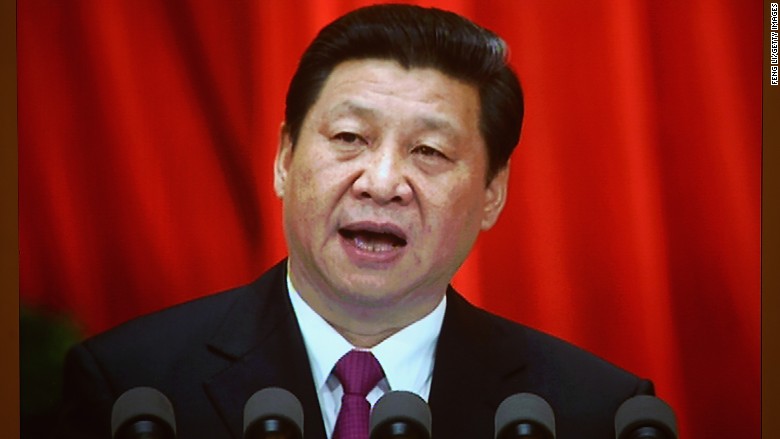 For one editor at a Chinese newspaper, the government's tightening grip on the media appears to have become too much to bear.
Yu Shaolei, an editor for the culture department of the Southern Metropolis Daily, took the unusual step of posting his resignation document on Chinese social media late Monday.
The reason he gave for stepping down was that he was unable to "adopt your surname." That appears to refer to recent calls from Chinese President Xi Jinping for state media to strictly follow the Communist Party's leadership.
Xi said last month that state media organizations should be "surnamed 'Party,'" a sign of fealty.
The post by Yu on the Sina Weibo platform on Monday was deleted soon afterward, but cached versions remained online, including at the University of Hong Kong's Weiboscope project, which collects censored posts.
Related: China silences property mogul after criticism of president
CNNMoney was unable to reach Yu for comment on Tuesday. The Southern Metropolis Daily, a well known paper based in the city of Guangzhou, declined to comment on the matter.
In his post, Yu addressed "the person who is responsible for monitoring my Weibo and notifying the superiors to get my posts deleted."
"You should be relieved," he wrote. "I'm sorry that I have stressed you out these past few years, and I sincerely hope you will take a new direction in your career."
Experts say China's media environment, which was already tightly controlled, has deteriorated further under Xi.
When an outspoken real estate mogul questioned Xi's call for loyalty from news organizations, authorities shut down his social media accounts, which had millions of followers.
Journalists at the Southern Weekly, a sister publication of the Southern Metropolis Daily, protested in 2013 over the censorship of an editorial calling for political reform.
-- Shen Lu contributed to this report.