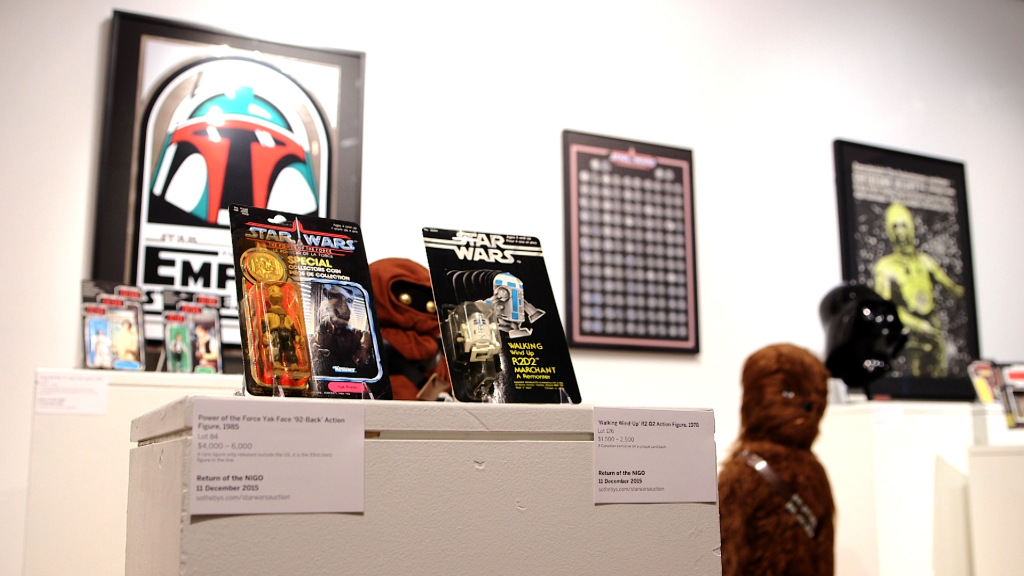 Han Solo's rakish leather jacket from "Star Wars: The Force Awakens" is on the auction block.
That means you, too, could soon be sporting the smuggler turned rebel leader's trademark look.
But not for cheap. The current top bid for the jacket is $32,000, and the price is likely to rise. As Luke Skywalker once said: "We could almost buy our own ship for that!"
Bids will be accepted through April 11, according to San Francisco auction house If Only. Proceeds from the sale will benefit epilepsy research at NYU Langone Medical Center and FACES (Finding a Cure for Epilepsy and Seizures).
Related: Lando Calrissian wants you to drink Colt 45
Harrison Ford, who played the captain of the Millennium Falcon in four of the "Star Wars" movies, autographed the jacket and donated it to the cause, according to the auction house.
Ford has previously participated in fundraisers for the NYU Langone Medical Center, where his daughter receives treatment.
"Nine years ago my daughter was admitted to NYU Langone to be treated for epilepsy, and she has not had a seizure since the day she left," he said at a FACES fundraiser earlier this month.
Dr. Orrin Devinsky, director of the NYU Comprehensive Epilepsy Center, said he's been a "Star Wars" fan ever since he saw the original movie in the 1970s.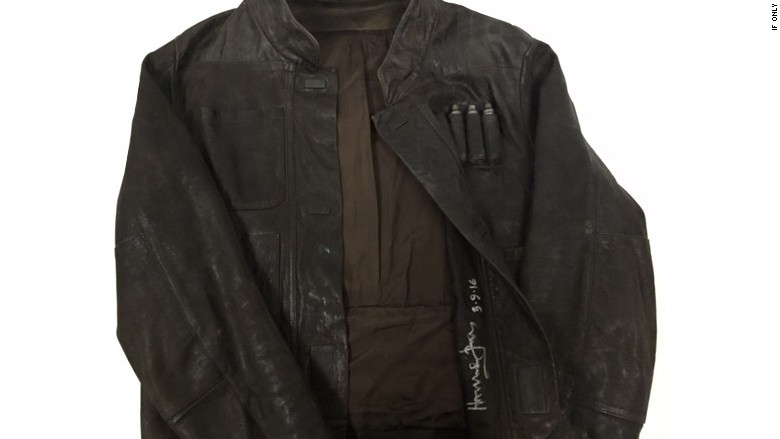 "I never at that point in my life thought I would have known Harrison Ford, let alone have a relationship with him," said Devinsky, who continues to treat Ford's daughter Georgia.
He said the funding from Ford's jacket will go towards "preventative strategies" in epilepsy treatment, to try and lessen the severity of the disease early on.
Ford has been a movie star since the first "Star Wars" film in 1977. He'll be 77 when his other alter ego, Indiana Jones, appears in a fifth movie in 2019. Both franchises are owned by Walt Disney Studios (DIS).