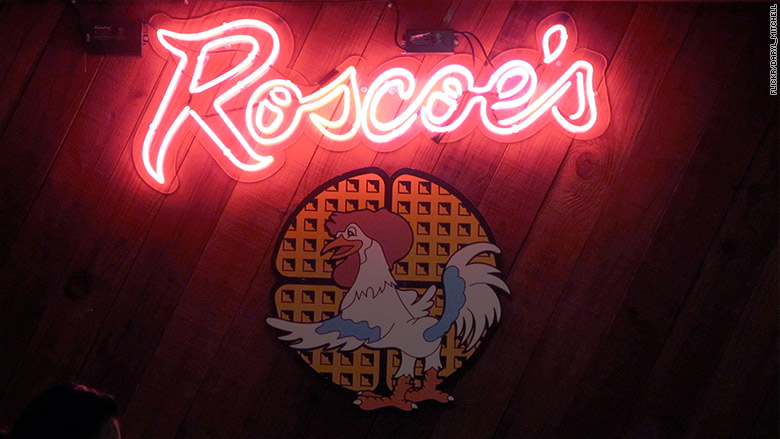 The owner of Roscoe's House of Chicken and Waffles has filed for bankruptcy.
The famous Californian soul food restaurant's parent company, East Cost Foods, Inc., says it owes creditors between $10 million and $50 million, but has assets totaling less than $50,000.
Roscoe's, which has five locations in the Los Angeles area, has drawn big names including President Barack Obama, Snoop Dogg, David Beckham and Larry King.
According to court documents, East Coast Foods owes $3.2 million to Daniel Beasley, a black employee who successfully sued the company for harassment and discrimination while he was employed at a Roscoe's restaurant.
The owner of Roscoe's, Herbert Hudson, is a black man, but Beasley said he was targeted by his bosses at the Pico Boulevard restaurant where he worked.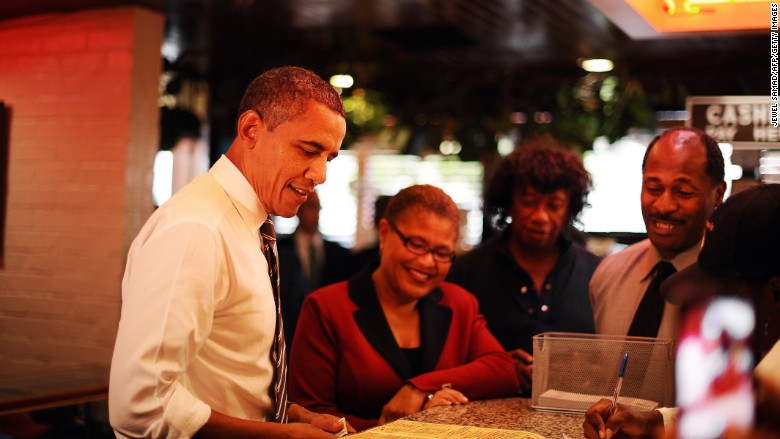 In September 2015, a jury ordered the company to pay Beasley $1.6 million in damages and another $1.6 million for attorneys' fees.
Beasley is East Coast Foods' second-largest creditor. The company also owes $4.2 million to Clifton Capital Group, LLC.
The company filed for Chapter 11 bankruptcy on March 25, and indicated that it will try to keep the restaurant's business alive while paying back creditors over time.
Roscoe's House of Chicken and Waffles did not immediately respond to a request for comment.