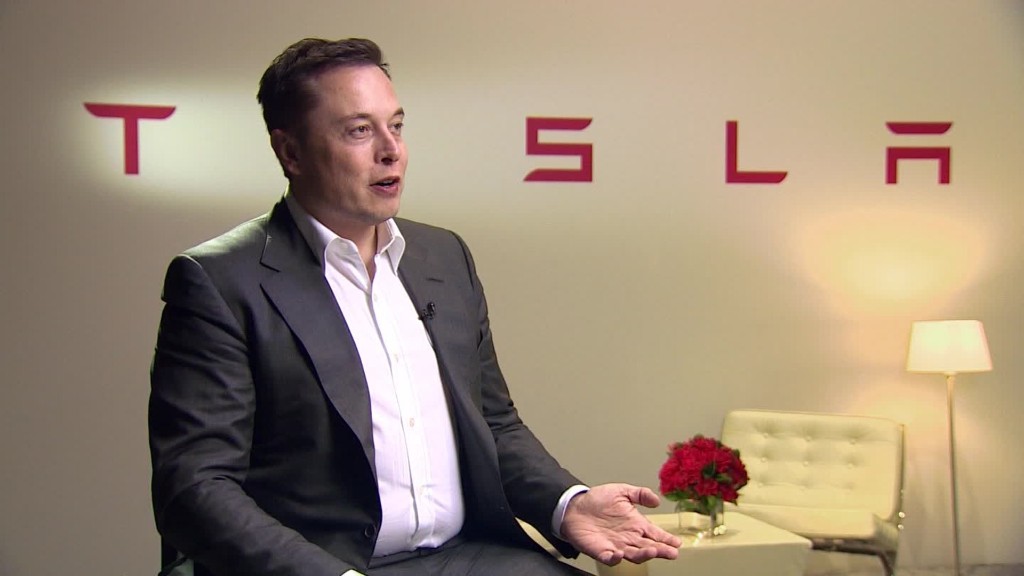 The Model 3 has drawn eager buyers to Tesla stores more than a day before the electric car will be unveiled.
Tesla (TSLA) will start accepting $1,000 reservation deposits for its mid-priced Model 3 when stores open Thursday morning, though buyers won't get their first glimpse of the car until 11:30 pm ET on Tesla's website. Customers can begin placing orders online at 10:30 pm ET.
Tesla CEO Elon Musk said on Twitter (TWTR) that Thursday evening will be just the first part of the unveiling.
"Part 2, which takes things to another level, will be closer to production," Musk wrote. Tesla said it will be able to start delivering Model 3s to customers in 2017.
Related: What we know about Tesla's Model 3
Despite the mysteries still shrouding the Model 3, people began lining up to order one at Tesla retail locations all over the world as of Wednesday evening.
The highly anticipated Model 3 will cost less than half as much as Tesla's other two car models: The Model S Sedan and the Model X SUV. The base price of those vehicles are $70,000 and $132,000, while the Model 3 is expected to run about $35,000.
Model 3 fans even began circulating a sign-up sheet online for those who are planning to head to a Tesla dealer on Thursday. It's meant to help people spread lines out among stores in the same metropolitan area, and the document now has hundreds of names.